A surprising number of nerds made it on to the shortlist for this year's Time person of the year award. More than the others, though, Tim Cook has clearly made a lasting impression outside the tech community—demonstrated by him nabbing second place.
Time has named Cook runner-up in this year's award. In fairness, he misses out on first place to recently re-elected leader of the free world Barack Obama—so he shouldn't feel too bad. Here's what Time has to say about Cook:
[L]ike an Apple product, Cook runs smooth and fast. When Jobs died on Oct. 5, 2011, of pancreatic cancer, there were questions about whether Cook could lead Apple. Some, myself included, wondered whether Apple was even a viable company without Jobs. Since then Cook has gone about his business apparently unintimidated by his role as successor to one of the greatest innovators in history. Cook's record hasn't been flawless, but he has presided in a masterly way over both a thorough, systematic upgrading of each of the company's major product lines and a run-up in the company's financial fortunes that can only be described as historic.
G/O Media may get a commission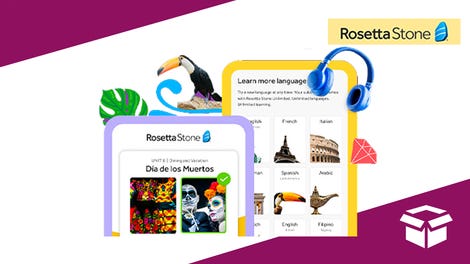 Extra 20% off
Rosetta Stone Lifetime Subscription - All Languages
Since Cook took the helm at Apple, there's been a quiet background hum constantly comparing him and his efforts to Steve Jobs. Maybe this accolade will finally quieten some of those voices. In the meantime, check out the full Time article on Cook—it provides a nice retopsective of his first year in charge of Apple. [Time]