Sadly, you won't be able to read Margaret Atwood's new book. When it's finally published you'll be dead. Well, you'll probably be dead. Because her latest work is going to be placed in a time capsule that won't be opened until the year 2114. And hers isn't the only book.
"It does appeal to that side of us who as children buried things here and there — little trinkets, little boxes — hoping that someone would dig them up later," Atwood says in a new short film posted to Vimeo.
Atwood's latest is the first of 100 literary works that will be placed in a time capsule from now until the year 2114. Once a year, a writer will be invited to contribute a new text, which will not be shared with any of their contemporaries. Those texts will be housed in the New Public Deichmanske Library in Oslo, Norway, which opens in 2018.
The endeavor is part of something called the Future Library project, coordinated by Scottish artist Katie Paterson. The organizers of the project first planted 1,000 trees in a town outside of Oslo. Those trees will eventually supply the paper for the works of Atwood and others to finally be published 100 years from now. A printing press will also be installed in the new library to ensure that they can still be printed in deadtree form.
"At the core of Future Library is the book, is the printed book on paper," Paterson explains. "We're growing a book effectively over a hundred years."
G/O Media may get a commission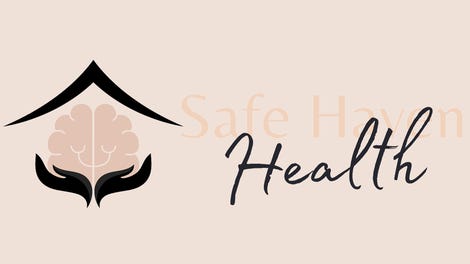 Addiction counseling
Safe Haven Health
Even Paterson herself won't read the works that are submitted. And Atwood won't be discussing any aspect of her new work with anybody. "That's part of the deal," Atwood explains.
But isn't it troubling to think that no one will read your work for a century? Aside from simply wondering what the world will look like 100 years hence, Atwood, at least, isn't troubled by the idea too much.
As The Guardian explains:
The award-winning author said she was unbothered by the fact that, during her lifetime at least, no one but her will ever read the story she has already started writing. "What a pleasure," she said. "You don't have to be around for the part when if it's a good review the publisher takes credit for it and if it's a bad review it's all your fault. And why would I believe them anyway?"
Well, there you have it. Maybe Atwood has the right idea. Maybe we should all just put our creative works inside time capsules and let the future sort it out.
As Atwood says (and as we've explored many times before here at Paleofuture) the creation of a time capsule is inherently an optimistic act. One needs to not only believe that there will be people still wandering around in the future but that those people will be able to find your time capsule — and perhaps most vulnerably, that those people will care about what's inside. Because often times, they don't.
"It's very optimistic to believe, to do a project that believes, that there will be people in 100 years, that those people will still be reading, that they will be interested in opening all these boxes and seeing what's inside them," Atwood says in the new video. "...and that we'll be able to communicate across time, which is what any book is in any case — it's always a communication across space and time. This one is just a little bit longer."
What interests me most about the project is which contributor will spend the most time and effort on a work for the time capsule. It's somewhat analogous to time capsules of the 20th century — many people contributed things that cost them next to nothing, like an American flag or a couple of coins, while others contributed works that were valuable either because they were expensive or because they took a lot of time and energy to compile.
Who will contribute the five-word poems and who will laboriously write and edit their novel-length works for the benefit of people a century into the future? Only people of the year 2114 may be able to answer that.
You can watch the video of Atwood and Paterson talking about the Future Library project below.
Image: Margaret Atwood in 2008 via AP