October brings several long-awaited treats to your bookshelf, including a new Culture novel, the sequel to Connie Willis' Blackout, and Scott Westerfeld's Behemoth. Plus spying Victorian streetwalkers and Miles Vorkosigan! Here are the October releases you can't skip.
Behemoth, Scott Westerfeld (Simon Pulse)
The sequel to Leviathan follows Deryn (a girl pretending to be a boy so she can serve in the British Air Service) and Alek (the heir to an empire attempting to go incognito) as they work to stop an alternate World War I between the bio-engineering Darwinists and industrialized Clankers. But when the ship goes down, they're stranded and surrounded. Last month, we offered a glimpse at some of the book's art, available here.

G/O Media may get a commission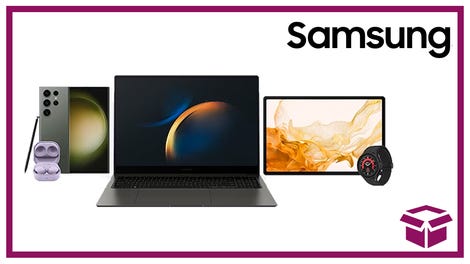 24 hour deals
Discover Samsung - Daily Deal
All Clear, Connie Willis (Spectra)
At the end of Blackout, Connie Willis left her time traveling historians Michael Davies, Merope Ward, and Polly Churchill stranded in World War II. The trio is still trying to return home, but it's starting to look like their presence may be altering history somehow — which isn't even supposed to happen. Meanwhile, the Blitz rages on. Back in 2060, their supervisor Mr. Dunworthy and young Colin Templer are trying to track them down, but they've got precious little to go on.

Surface Detail, Iain M. Banks (Orbit)
The ninth Culture novel follows Lededje Y'breq, a sex slave murdered by a politician and then resurrected by a less-than-stable Mind so she can take her revenge. And in the background, the Culture's in turmoil over the fate of digitally preserved souls. Surface Detail promises to be sprawling, fast-paced, and ambitious—all those good things you expect from Banks.

Version 43, Philip Palmer (Orbit)
Palmer's latest novel takes place on Belladonna, a far-future planet populated entirely by the crazy, the desperate, and the criminal. That's because the only way to get there is quantum teleportation, and it's a toss-up whether you'll survive the trip. Naturally, the place makes a very promising setting for a futuristic detective thriller. The Galactic Police send Version 43, a cyborg with some remnants of a human being's personality, to clean up the place after a particularly brutal murder. And to complicate matters, that remnant of a person happens to hail from — you guessed it — Belladonna.

The Half-Made World, Felix Gilman (Tor)
The description of The Half-Made World is pretty cryptic, but it promises a steampunk-western-high-fantasy mash-up of epic scope. Two forces are battling for control of the World — one an industrial juggernaut, the other terribly violent. But psychologist Liv Alverhyusen is traveling West to see if she can cure the madness of a general of the Red Republic, who might be able to push back both the Gun and the Line. The book sounds a bit Mieville-esque and features a glowing blurb from Ursula K LeGuin on the front, so we're there.

Cryoburn, Lois McMaster Bujold (Baen)
Miles Vorkosigan is back! Our hero touches down on Kibou-daini for a cryonics conference and, charged with investigating cryo cartels, immediately finds trouble. He dodges a kidnapping attempt and shelters with Jin Sato, whose mother fought for reform until involuntarily frozen on fraudulent charges of being "mentally ill." Naturally, Miles has to root out all these shady dealings and set things straight.

Nell Gwynne's Scarlet Spy, Kage Baker (Subterranean Press)
Now that it's won the Hugo for best novella, Subterranean Press is releasing last year's popular Women of Nell Gwynne's as a trade paperback, as Nell Gwynne's Scarlet Spy. They've also popped in an additional novelette, "The Bohemain Astrobleme." The piece was one of io9's favorite's last year; our review is available here. In brief: Unfortunate circumstances force Lady Beatrice into prostitution, but she's quickly recruited into Nell Gwynne's. It seems to be just another Victorian brothel, but the ladies actually engage in sophisticated intelligence gathering for the Gentlemen's Speculative Society.
The Morning Star, Andre Schwarz-Bart (The Overlook Press)
The Morning Star opens a millennium from now, on a distant star system, after nuclear war has reduced the Earth to ashes. A survivor discovers a cache of documents and letters telling the story of Haim Shuster, a Polish Jew who survives the Warsaw ghetto, Auschwitz, and what comes after. Best known for The Last of the Just, a novel tracing Jewish persecution over the centuries, Schwarz-Bart was a Holocaust survivor himself, and this sounds like a compelling approach to one of the twentieth century's darkest chapters.

Damage Time, Colin Harvey (Angry Robot Books)
Strolling along the High Line or sipping a nice lager at the Bohemian Hall, it's tempting to think the grand old days of dystopian New York science fiction are gone. (Escape From New York is still entertaining, but it's no longer quite as compelling.) Hence the promise of Damage Time, set in the city's bankrupt, waterlogged future. Peter Shah is a Memory Association Specialist (sort of like a psychic, in that he reads final memories of the dead) with the NYPD, and he's just been accused of murder. To beat the rap, he'll have to track down the real killer and, presumably, uncover some of the city's darker secrets.
Mr. Stitch, Chris Braak (Threat Quality Press)
And finally, io9's own Chris Braak brings us the continuing adventures of Detective Inspector Elijah Beckett. He's in bad shape, between the illness and the drug problem. But the city of Trowth is in trouble once again, and Beckett is the only one who can save her.