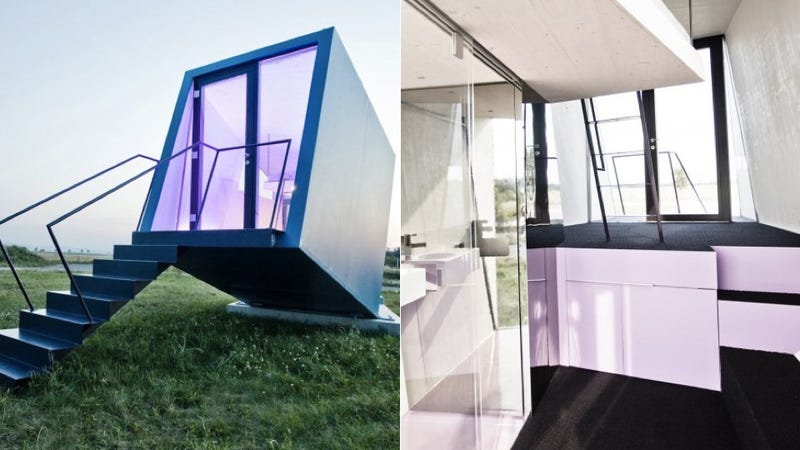 Just because there isn't a four-star hotel located in every lushly landscaped region of the world doesn't mean we shouldn't be able to visit and vacation anywhere other than Paris and Hong Kong or Kauai.
Sure, there's always camping. But it's okay to not want to sleep in a tent for a fortnight. Really, I swear.
Hypercubus, the tiny modular suit designed by the Austria-based Studio WG3, seems to be the perfect solution.
Hypercubus's glass-lined bathroom and lofted sleeping platform fit perfectly within this parametric interpretation of the hypercube—its compact portability allowing for installation just about anywhere you want it to be. Just remember to bring lots of snacks; there's no kitchen! [Inhabitat]