Columbia Pictures canceled Sam Raimi's Spider-Man 4 yesterday, leaving John Malkovich's future as the geriatric supercrook Vulture up in the air. On the upside, the actor has signed on a new movie adaptation of Warren Ellis' espionage comic Red.
Deadly Mississippi Tornado Kills More Than 2 Dozen | Extreme Earth
Although Malkovich confirmed his participation in a Raimi-helmed Spider-Man sequel over the weekend, Monday's news that Sony's Columbia Pictures was rebooting the franchise quashed only a mere handful of fans' dreams of ever seeing Malkovich fill the Vulture's leathery, feathery leotard. Fortunately, he's signed on for a role in the upcoming Bruce Willis vehicle Red, a project much more befitting of a stentorianly bad-ass actor such as Malkovich.
G/O Media may get a commission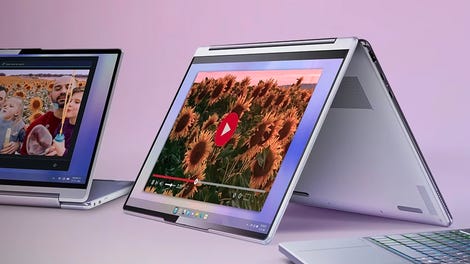 up to 70% off
Lenovo Spring Clearance
The miniseries Red debuted in 2003 on DC Comics' Wildstorm imprint. It tells the tale of Paul Moses, a happily retired CIA wetwork operative who's deemed a political liability by the Director of the CIA. Paul's naturally irked that his old employer tries to snuff him during his golden years, so he goes a killing spree just to get his peace and quiet back. Malkovich will costar with Morgan Freeman, Helen Mirren, Mary-Louise Parker, Julian McMahon, Richard Dreyfuss, Ernest Borgnine and Brian Cox. (No word on whether Lucius Fox, William Stryker, Dr. Doom, or Mr. Holland are slated to cameo.)
Who will Malkovich portray? Why, a high-strung sociopath, natch. According to The Hollywood Reporter:
The part will allow Malkovich to exercise his comic sensibilities as he plays retired a CIA agent, a contemporary of Willis', who is erratic and paranoid that everyone is out to kill him and joins Willis in is quest to find out who wants them dead.
Red isn't the only DC Comics adaptation Malkovich's adding to his resume - he's scheduled to shoot additional footage for Warner Bros.' weird Western Jonah Hex later this month. Malkovich will play villain Quentin Turnbull opposite Josh Brolin's titular bounty hunter. Rumor is the reshoots are for quality control purposes. THR again notes that:
The movie originally was scheduled to open Aug. 6, 2010, but was then moved up to June 18—the middle of the summer tentpole season. Some insiders said the new infusion of scenes and money was designed to fix certain problems with the movie; others have said it's being done to beef up the moderately budgeted pic so that it can stand shoulder-to-shoulder with the big-budget tentpole crowd.
Silly movie makers. You don't need things like "production values" or "narrative coherence" to sell this flick. You have Jonah Hex costar Megan Fox, the walking, talking meme! Just unleash her on the talk show circuit a week before the premiere, quoting nothing but Kierkegaard and the Book of Revelation. Audiences will be so perplexed they'll have no choice but to come in droves.
[via Superhero Hype and THR.com here and here]