Yesterday the Department of Homeland Security launched a new hotline to "assist victims of crimes committed by criminal aliens." The resulting "fuck you!" from average Americans was swift and hilarious.
Less than a day into its pitiful existence, the VOICE hotline has been rendered unusable by tipsters claiming to have seen criminal aliens of the extraterrestrial kind. I called four times. Twice all operators were unavailable. The other two attempts resulted in a busy signal. Other concerned citizens seeking to report a mothership streaking across the sky were told the line was closed despite calling during normal business hours.
Regarding the troll call-ins, a spokesperson told Buzzfeed News the following:
There are certainly more constructive ways to make one's opinions heard than to prevent legitimate victims of crime from receiving the information and resources they seek because the lines are tied up by hoax callers.
G/O Media may get a commission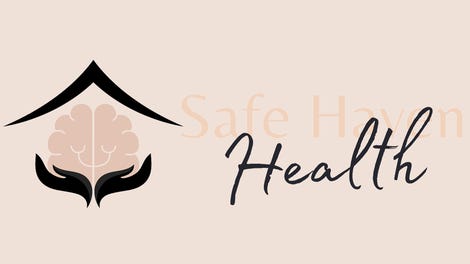 Addiction counseling
Safe Haven Health
However, if you manage to get through to VOICE's automated message, one of the first things it says is this is not a tip line to report a crime, at which point it implores you to call local law enforcement.
Services already exist to report crimes and (unfortunately) to tip ICE agents about people who may have crossed into the US extralegally. What does this hotline actually do? It remains a mystery.
In the DHS press release, the agency's Secretary John F. Kelly—the same heel who wants people coming to the US to have their private passwords and web histories reviewed before entering—wrote:
All crime is terrible, but these victims are unique—and too often ignored. They are casualties of crimes that should never have taken place—because the people who victimized them often times should not have been in the country in the first place.
Let's unpack. Kelly cites no statistic that suggests such crimes are happening on a wide enough scale to merit their own hotline. And who exactly is ignoring these incidents? In referencing "casualties" does he mean to only assist victims of violent crimes where someone is injured or killed? Does he think people can intuitively glean someone's citizenship status just from seeing them? Is this what an aneurysm feels like?
We'll end with jokes, I promise, but this is a reminder of the noxious cauldron of incompetence and cruelty we currently call the US government. The hotline also ties into DHS's Victim Information and Notification Exchange (VINE) program, a database of custody information about "alien offenders" which will surely be abused. Upon launch, it was displaying the names of children due to "a lapse in privacy protocols."
[BBC, Buzzfeed News, LA Times]