On Friday, the Trump administration put its stamp of disapproval on yet another environmental regulation, by reversing an Obama-era rule and deciding that energy companies and other businesses will no longer be criminally prosecuted for accidentally killing migratory birds.

A century ago, Congress created the Migratory Bird Treaty Act (MBTA) to stem the mass killing hundreds of bird species across the country, mostly from extreme over-hunting for commercial purposes. One hundred years later, the act has become a critical tool in making sure energy infrastructure—ranging from wind farms to oil fields to power lines—is implemented in the most bird-friendly way possible.
According to a legal opinion from the Interior Department's solicitor's office, interpreting the MBTA to include incidental or accidental actions, and threatening these actions with up to six months in jail and $15,000 per bird injured or killed, goes against the original intention of the act.
Daniel Jorjani, the DOI's principal deputy solicitor, wrote in the opinion that the MBTA "applies only to direct and affirmative purposeful actions that reduce migratory birds, their eggs, or their nests, by killing or capturing."
Less than a year ago, in January, former President Obama's interior solicitor concluded the opposite: that the law did apply to incidental wounding, killing, or trapping of birds.
G/O Media may get a commission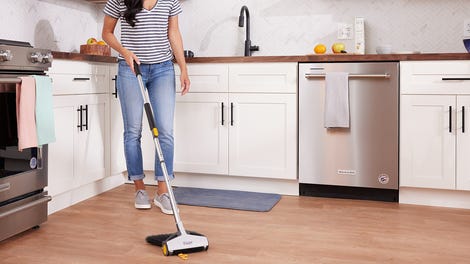 BOGO 50% Off
Flippr - BOGO 50% Off
"Some of the activities and infrastructure that incidentally take migratory birds include power lines, pesticide application, communication towers, oil and contaminant spills, oil waste pits, surface-mining tailing ponds, commercial fishing, and wind turbines," wrote Hilary Tompkins, the interior solicitor under Obama. "In many cases, simple, relatively low-cost methods have proven effective in reducing the impacts of these activities on migratory birds."
Courts have fallen on both sides of the debate in recent years, according to Tompkins' opinion, with a few of them "erroneously" construing the "take" in the act as being limited to hunting and other forms of intentional killing.
Energy companies applauded the Trump administration's decision to let them accidentally kill birds without risk of criminal penalty.
"This opinion makes clear that the Migratory Bird Treaty Act should not be used for overzealous enforcement of criminal penalties on those engaging in otherwise lawful activities," said American Petroleum Institute representative Erik Milito in a statement. "The department's approach is an example of astute governance that provides certainty for responsible owners and operators of oil and natural gas facilities."
The decision also has allies in Congress, like Congresswoman Liz Cheney (R-WY). In November, Cheney, former Vice President Dick Cheney's daughter, introduced an amendment into a House bill that would have a similar effect to the Trump administration's recent move. If it passes through Congress, it would make it harder for the next administration to reverse course.

The Audubon Society, which was founded to protect birds 13 years before the MBTA was created in 1918, deplored the decision, with David O'Neill, Audubon's chief conservation officer, saying it "runs counter to decades of legal precedent as well as basic conservative principles"
"For generations Republicans and Democrats have embraced both conservation and economic growth and now this Administration is pitting them against each other," O'Neill said in a statement.
According to government figures gathered by the Audubon society, power lines kill up to 175 million birds per year, communication towers kill up to 50 million birds per year, and oil waste pits kill 500,000 to 1 million birds per year. The MBTA, which protects over 1,000 species, requires industries to employ best management practices, like covering tar pits and marking transmission lines to help steer birds clear of danger.

Renewable energy sources, including wind and solar, have their own issues with bird mortalities. The Ivanpah Solar Plant, a concentrated solar thermal plant in the Mojave Desert, is working hard to address the thousands of birds killed each year when they fly into the incinerating heat produced by the solar array. Wind turbines kill an estimated several hundred thousand birds (and bats) each year in North America, and with the industry rapidly expanding, ways to minimize wildlife mortalities are an increasingly important discussion.
According to the American Bird Conservancy (ABC), just because wind turbines are a cleaner source of energy than fossil fuels, doesn't mean wind energy developers should be less regulated than others in the energy sector.
"Should they be allowed to kill tens of thousands of federally protected birds and bats annually with impunity? We at ABC believe the answer to these questions is no," states the organization.
Not only is the Trump administration's action controversial, it's hypocritical. Some may remember how, during the 2016 presidential campaign, Trump got into the habit of criticizing wind power as a heinous bird killer, with typical elegance of course.

"The wind kills all your birds," he said in April 2016. "All your birds, killed. You know, the environmentalists never talk about that."
Well here we are, talking about it.