President Donald Trump signed a controversial bill today that's designed to combat sex trafficking online, but has incited strong opposition from sex workers who say that the law, if enacted, will jeopardize their safety.
The new law, the Fight Online Sex Trafficking Act or FOSTA, carves out exceptions to the Communications Decency Act, which prevents online platforms from being held legally accountable for what their users post. The CDA protects companies like Facebook from being liable for users' lame status updates—but FOSTA and another bill it was merged with, the Stop Enabling Sex Traffickers Act (SESTA), make it so online platforms can face legal repercussions for hosting advertisements for sex work.
FOSTA's rollback of online free speech provisions has faced opposition from internet advocacy organizations and even the Department of Justice. Although major tech companies initially opposed the bill, they caved after revisions were made and ended up backing it.
Because FOSTA is worded broadly, it means that ads for victims of sex trafficking can be knocked offline—but so can tools that sex workers use to screen clients and share health & safety resources.
In anticipation of Trump's signature on the bill, Craigslist shut down its adult personals section altogether, saying that operating the section posed too much risk to its other services. The Justice Department also recently shut down Backpage, an ads platform frequently used by sex workers.
G/O Media may get a commission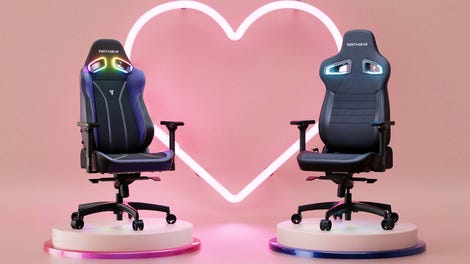 Up to $150 off
Vertagear Gaming Chairs
"Attempting to deter sex workers from their jobs by removing advertising and screening platforms is akin to pushing sex work 'underground' and in the streets—where workers have less power in relation to their clients and where sex workers are at greater risk of arrest and police violence," the Sex Workers Outreach Project said.