Climate change may no longer be a national security issue, but allowing private companies to dig up more rare earth minerals now is.

On Wednesday, President Trump issued a new executive order calling on the government to reduce foreign reliance on critical minerals, which include rare earths as well as a variety of others like cobalt, tin, lithium, and titanium. These minerals are used in the manufacture of everything from cars to phones to wind turbines. The order, which directs Interior Secretary Ryan Zinke to come up with a strategy in six months, calls for "new sources of critical minerals" on U.S. soil and the streamlining of the "leasing and permitting process to expedite production, reprocessing and recycling of minerals at all levels of the supply chain."
In announcing the order, Trump said it will reduce "the nation's vulnerability to disruptions in our supply of critical minerals safely and responsibility for the benefit of the American people...The United States must not remain reliant on foreign competitors like Russia and China for the critical minerals needed to keep our economy strong and our country safe."
The EO came just a day after the U.S. Geological Survey published its first full new assessment of the country's critical mineral resources since 1973. Started four years ago, the report found that 20 out of the 23 critical minerals the nation relies on are primarily sourced from China.

"Minerals are being used in larger quantities than ever before and in an increasingly diverse range of applications," states the report, which warns that the concentration of critical mineral extraction to a few countries—China, Brazil, South Africa, and Russia—increases the "risk for supply disruption owing to political, social, or other factors."

G/O Media may get a commission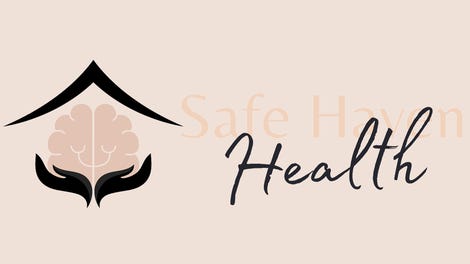 Addiction counseling
Safe Haven Health
These minerals often come from countries with weak governmental oversight, like the war-torn Congo, where a large amount of the world's tantalum is mined. In places where environmental regulations are lacking or unenforced, critical mineral mining can take a devastating environmental toll. For instance, Baotou, the largest industrial city in Inner Mongolia, is a hub for rare earths—and also an environmentalist's nightmare, littered with toxic "tailing ponds" and polluting refineries.

David S. Abraham, a senior fellow at the think tank New America, told Earther that the U.S. has fallen behind in production of many critical minerals because costs were far cheaper overseas, especially in China where good geologic fortune combined with low environmental standards and supportive government subsidies helped propel the industry far ahead of western competitors.

He said it's good that the EO focuses on the entire supply chain, "otherwise, the refined minerals still have to go overseas, often to China for processing, negating the security of supply argument of producing at home."
Abraham sympathized with the environmental concerns that this amounts to another Trump administration rollback of regulations, but said that "people need to also realize is that if mining doesn't happen in the U.S. with relatively good regulations, it happens in far flung places with much worse ones. On a planetary basis, that's not good."

Rare earths are also an essential part of the green energy industry, making up parts of batteries, solar panels, and wind turbines. As renewables continue to grow, it will be important that the environmental impact of this early stage of the supply chain is well monitored.

Matt Lee-Ashley, a senior fellow at the Center for American Progress, was much more alarmed by the EO, telling Earther "it's nothing more than another brazen sell-out of America's public lands, this time to multinational mining conglomerates, at the expense of U.S. taxpayers."
Lee-Ashley referenced a recent CAP report on mining on federal lands that highlights the outdated nature of laws governing hardrock mining on federal lands.
"The key point is that hardrock mining—including extraction of rare earth minerals—is governed by the 1872 Mining Law," he said. "The 1872 Mining Law is an extraordinarily outdated law that provides taxpayer zero return on hardrock mining on nationally-owned public lands and has resulted in a devastating legacy of abandoned mines."
Maeve Boland, Director of Geoscience Policy at the American Geosciences Institute, told Earther that while critical minerals themselves are not necessarily of major economic importance, "the products that incorporate them are vital to the economy and national security."
"Boosting domestic production should negate some of the geopolitical risk to the supply chain by locating the first step in the production chain in the U.S.," she said. "Mineral processing, including recycling, must also be considered, as well as identifying possible substitutes for critical minerals."
She said the EO could help improve "topographic, geologic, and geophysical data" that companies will be able to use to identify and explore potential sites more effectively.

One innovative idea getting some attention is collecting rare earth elements that are mixed up with waste products from mining and burning coal. In the Eastern U.S., researchers are looking into ways of extracting tons of these elements from acid mine drainage around coal seams. By piggybacking on these other mining operations, rare earth mining could also be made more economically affordable.

So that's sort of like recycling, right?