Laws, the Trump administration doesn't like them. They don't like following the law, they don't like the fact that laws impede their agenda, and they don't like that they're bad at getting laws passed. Now, Trump's social media director has been informed that he's violated the law with a tweet and there will be repercussions if he does it again.
Dan Scavino Jr. started his career as Donald Trump's caddie back in 1990. He rose through the ranks over the past decades and has been by Trump's side ever since. When it was time for Trump to run for president, he needed a job for Scavino and decided to put him in charge of social media. You can thank Scavino for many of the racist dog whistling posts that have gone down on Trump's Twitter account including the infamous Star of David on a picture of money and Hillary Clinton. It's all worked out well for Trump, racist voters know he's racist and Trump has a little deniability with excuses like "it's a sherrif's star, that's all." But racism didn't get Scavino in trouble with the Office of Special Counsel, talking shit about another politician did.
Government ethics officers concluded this week that the White House's chief-twitterer violated the Hatch Act when he sent a tweet disparaging Rep. Justin Amash (R-Mich.) and calling for someone to defeat him in next year's primary.
G/O Media may get a commission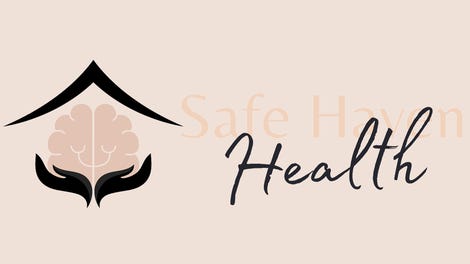 Addiction counseling
Safe Haven Health
Scavino was getting a little revenge by attacking a member of the Republican party who helped kill Trump's first disasterous health care bill. Many Republican's worried from the beginning of this administration that Trump would unleash his dieharders and Twitter trolls on any member of the party that crosses him. Scavino's tweet seemed to confirm those fears but if Scavino does it again, he'll likely be removed from his position.
The Hatch Act prohibits federal employees from using their position for political activity. Even though Scavino used his personal account to publish the offending tweet, ethics watchdogs still concluded he was wrong. Scavino has changed his profile photo to a picture of him golfing and his bio to "Personal Twitter Handle! I will be back." It's unclear if Scavino considers this to be a disclaimer like, "opinions are my own," but that never ends up saving any journalist's jobs.
"Mr. Scavino has been advised that if in the future he engages in prohibited political activity while employed in a position covered by the Hatch Act, we will consider such activity to be a willful and knowing violation of the law, which could result in further action," a representative for the Office of Special Counsel wrote in a statement. The only penalties that exist for violations of the act are removal from the employee's position and/or being prohibited from holding federal employment for five years.

The case was reviewed after Citizens for Responsibility and Ethics in Washington (CREW) filed a complaint. So, let this be a lesson that taking official action on some of the ridiculous things this administration is doing can get results. So far, members of the administration have gotten away with violating the emoluments clause, attempting to derail an FBI investigation, lying on security clearance forms, failing to report their work as a foreign agent, and many other things. Who knows what will become of those infractions, but it's good to see that improper tweets are being handled swiftly.