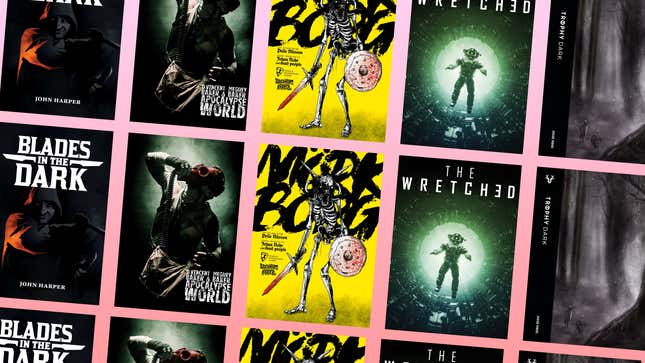 If you're into tabletop games, you've probably heard a lot about Dungeons & Dragons lately. After io9 leaked the draft of D&D's new Open Gaming License, the fandom immediately pushed back and forced Wizards of the Coast to retreat. But the OGL is only part of the story: attached to the OGL is a Systems Reference Document—the SRD. The SRD is what outlines and details the parts of the D&D IP that you can legally use by agreeing to the OGL.

D&D, however, isn't the only game company to explicitly allow work to be made using rules, systems, and portions of the original game's base framework. Independent designers and studios, as well as larger corporations, have published games and also issued default-use licenses (most commonly under the Creative Commons) in order to encourage third-party participation.
I've attempted to gather some of my favorite games that explicitly allow and welcome third-party content. Some of them have SRDs, some just have a CC license, but all of them have spawned numerous games based on a single system. What this means is that you can learn one game's set of overarching rules and play many different, more specific games that riff on the basics of the system. Or, if you're feeling bold, get inspired to write a game yourself!