Two additional gamers have been named in a court case involving a Los Angeles man who allegedly phoned in a hoax emergency call over a Call of Duty friendly-fire dispute, resulting in a Wichita, Kansas police sniper shooting and killing an innocent man.

Authorities charged 25-year-old Tyler Barriss, who allegedly posted online under the username "SWAuTistic," with placing the hoax call as part of a what Glendale police said was a pattern of harassment involving at least two dozen other alleged incidents. Per the Wichita Eagle, court documents have now publicly revealed at least two other persons of interest in the case:
Investigators learned that Shane Gaskill, who lives in Wichita, was involved in an online video game with other people when he accidentally shot and killed one of his teammates in the online game. The teammate who was killed in the game became "extremely upset" and began talking trash to Gaskill, the affidavit says.

The dispute escalated until the teammate, who the document identifies as Casey Viner of North College Hill, Ohio, threatened via Twitter to "SWATT" Gaskill, according to the affidavit.

Gaskill replied, "Please try some s—-."
"Swatting" is a form of harassment in which a harasser places a fake phone call to the authorities in the hopes of luring a heavy-handed response by law enforcement. In the Kansas incident, Barriss allegedly informed local police that there was a hostage situation at an address that turned out to belong to neither of the two other gamers.
Barriss was apparently pretty unsubtle about the matter and attracted police attention when people tipped them off to publicly visible tweets between him and Viner discussing media attention over the death. He's now being held on $500,000 bond and could face 31-136 months in prison if convicted of felony manslaughter, not counting additional charges in the case or possible other charges that may be brought over separate incidents.
While Barriss placed the call, 28-year-old victim Andrew Finch's family believe the police are ultimately responsible for the death and have filed a federal lawsuit against the city of Wichita and its police department, per CNN.
G/O Media may get a commission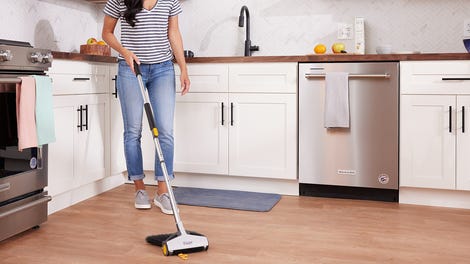 BOGO 50% Off
Flippr - BOGO 50% Off
"At every level, the leadership of the city of Wichita failed," family counsel Andrew Stroth told CNN. "This is not about money, This is about reforming the Wichita Police Department and the Wichita leadership taking accountability of a police department that has a history of excessive force."
The officer involved in the incident has been placed on leave, while state and local authorities are also investigating whether there was any misconduct by law enforcement. Finch's family told CNN he did not even play video games.