After resting at the bottom of the Atlantic ocean for nearly 300 years, a pair of cannons from Blackbeard's Queen Anne's Revenge have been lifted to the surface.
The ship was stolen by the infamous pirate Blackbeard back in 1717 when it was still a slaving vessel. Originally called the Concord, he armed it and turned the 300-ton craft into his flagship. But less than a year later, he ran the ship aground at Beaufort Inlet off the coast of North Carolina.
It was discovered on November 21st, 1996 by Intersal Inc.
G/O Media may get a commission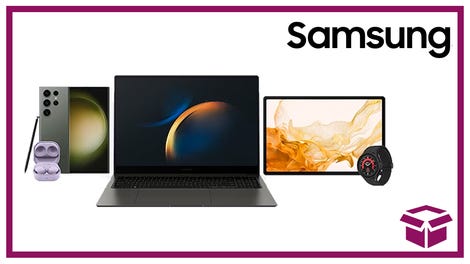 24 hour deals
Discover Samsung - Daily Deal
The Jacksonville Daily News reports:
Researchers have identified 27 known cannons at the site, with 26 made of cast iron and one of bronze. Counting the two raised Thursday, 15 cannon have been recovered.

The two 6-pounders that are the latest recovered are about 8-feet long and with the concretions covering them after hundreds of years under water, they weigh about 2,500 pounds each.

They will now be transported to the QAR conservation lab in Greenville.

Conservator Sarah Watkins-Kenney said each cannon is a new piece of the story that is the Queen Anne's Revenge.

"Each one is unique," she said.

Of the ones that have already been recovered, markings have shown that some were English made and others were Swedish made. There have also been some that were loaded when the ship sank.

Knowing which ones were loaded and how they were positioned on the ship can give information about what Blackbeard and his crew were doing when the ship ran aground, she said.

"If all the guns were loaded and ready to go, that's different than if they weren't," she said.
More at JDNews.
AP Photo/The Jacksonville Daily News, Chuck Beckley.