Today Uber, the biggest ride-sharing company in much of the world, got its hands on even more money by selling up to 20 percent of itself to Softbank and other investors in exchange for a giant sack of cash. But those investment dollars come with a catch. In order to raise more money, Uber sold a chunk of itself at a lower price than investors were once willing to pay. And with that, the company's estimated worth suddenly looks incredibly different. It's dropped by more than $20 billion, according to a Wall Street Journal report.
Uber has made headlines for years over how much investors imagined the company was worth, based on what now looks like generous guesswork. But for more than a year, that figure was a jaw-dropping $70 billion. Overnight and into the new year, you're going to see a different number in headlines about Uber's business. According to the Wall Street Journal, that price is now $48 billion—still very, very big. But big as it is, we're looking at a more than 31-percent drop from its earlier value. Uber's unreal-looking valuation, it turns out, really was quite unreal.
As for what's causing the drop, maybe it's because Uber, as of a year ago, was still losing billions of dollars. Or maybe the company's awful behavior has simply caught up to it this year, resulting in new regulatory hurdles, swaths of legal battles, and, ultimately, a smaller-but-still-gigantic valuation.
Reached for comment, an Uber spokesperson did not address the details from the Journal's report, only saying, "We look forward to working with the purchasers to close the overall transaction, which we expect to support our technology investments, fuel our growth, and strengthen our corporate governance."
Uber may no longer be worth more than Ford's 114-year-old automobile business. And apparently, it's no longer double the value of its home-sharing counterpart, Airbnb. But as far as we know, Uber is still making billions of dollars from rides, and now that the Softbank deal is done, the company is on schedule to go public in 2019. Someday soon, Uber's price tag could soar yet again, no matter what new secrets are dug up about how the company has operated between now and then.
G/O Media may get a commission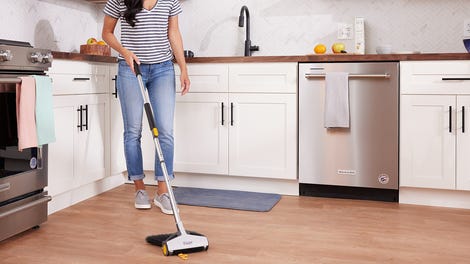 BOGO 50% Off
Flippr - BOGO 50% Off