For months now, the British government has been trying to figure out how exactly to enforce a bonkers law designed to prevent minors from accessing internet porn, and it may finally have a solution. The country will use newsstands and corner stores to sell porn passes to adults that will allow them to look at naked people online while also instilling in them a great sense of shame and self-loathing, as is English tradition.

Under the new proposal reported by The Telegraph, cashiers at convenience stores will become the guardians of the internet. They will be responsible for selling passes to aspiring porn viewers, who will have to present some form of ID—either a passport or driver's licence—to the clerk in order to prove they are at least 18 years of age.

The passes, which will cost about $14 to purchase, will provide the buyer with a 16-digit code that they can use to access porn sites. The solution would serve as an alternative to entering credit card information on the site they wish to visit, as was originally proposed by the government.
The credit card verification concept is bad for all sorts of reasons. For one, handing adult sites the credit card information of tens of millions of people is an Ashley Madison situation just waiting to happen, especially since the porn industry is a particularly popular target for hackers. On top of that, 1.6 million working adults in the UK are unbanked, according to the London School of Economics and Political Science, and others have no credit card to their name. That's a big chunk of people who won't be able to get their rocks off.

In comparison to the very bad and dumb verification plan initially put forth by the government, the porn pass idea isn't a half-bad enforcement method for a full-bad law. Other than creating some very awkward interactions at check-out, it does manage to mostly protect the identities of the porn-viewing public. The code provided by the pass does not reveal any details about the user—their name, age, address, and other personal details are kept private and their viewing session is anonymous.
G/O Media may get a commission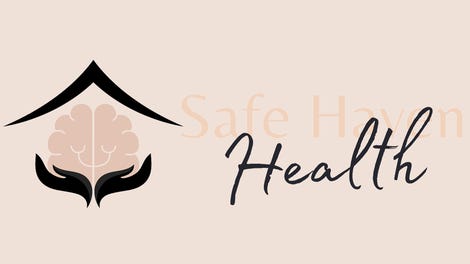 Addiction counseling
Safe Haven Health
Well, kinda anonymous, at least. If you're not using a VPN or some other tool to disguise your IP address, it's conceivable the government or some other entity may be able to trace your activity if it really wants to. But it's still better than keeping entering a credit card on a porn site like you're opening a tab at the bar.

Still, the whole thing is pretty ridiculous. People in the UK, as it turns out, look at porn. If they want to find some explicit content, they will likely find ways to do so one way or another regardless of their age. A VPN can bypass the verification requirement, as can file-sharing sites, torrents, and small-time porn sites that don't get caught up in the government's net. The country still seems totally lost as to what it's doing with Brexit, but at least teenagers will have a slightly harder time masturbating.