Universal is desperate to create a franchise out of the classic "monsters" that ruled the studio from the 1920s to 1960. It's calling this thing "Dark Universe" and it's all kicking off with that ridiculous Tom Cruise-starring Mummy. And now we get word about more monster movies being planned and they make no sense.

Alex Kurtzman, writer-director behind The Mummy, recently revealed to Fandom that "We know we're going to do Frankenstein, Bride of Frankenstein, Dracula, Creature from the Black Lagoon, Phantom of the Opera, Hunchback of Notre Dame, Invisible Man."
Adding the Phantom and Quasimodo to this whole universe is really weird. Yes, technically, technically Universal's original monster movies started with The Hunchback of Notre Dame in 1923 and Phantom of the Opera in 1925, and also included a Phantom remake in 1943. But all of that was way before Andrew Lloyd Webber's musical basically supplanted all other versions of the Phantom in most people's minds. Gaston Leroux's novel Le Fantôme de l'Opéra isn't known nearly as well as the musical and I don't know how on Earth Universal intends to deal with that problem.
Both Phantom of the Opera and Hunchback of Notre Dame have a few other things that make them a weird as hell fit for Dark Universe. First of all, both of these stories are very tied to the time period they are set in. Universal has said that Dark Universe is an interconnected universe like Marvel's or DC's. The studio managed to shoehorn Dr. Jekyll into The Mummy, which is set in modern times, for that reason. Dracula you can shift to any time, since he never dies. Frankenstein's story can move and, because he's the result of man playing god where man should not, you can also justify a long lifespan for him. Either one explains how he and his bride connect to this modern universe. Same with the Creature from the Black Lagoon.
G/O Media may get a commission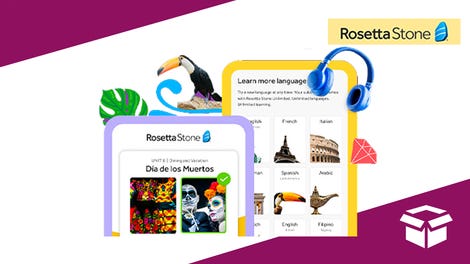 Extra 20% off
Rosetta Stone Lifetime Subscription - All Languages
But you completely undermine the tragedy of Hugo's work if Quasimodo turns out to be immortal, and the Phantom being immortal is just hilarious. If Universal plans to bring these characters into the present, try as I might, I cannot come up with a modern version of their origins that isn't flat-out ridiculous. Can you imagine the Phantom skulking around in the catacombs of Paris these days? Running into tourists every few minutes with all his drama? You cannot. It does not work.
There's also the fact that Quasimodo and the Phantom aren't really supernatural creatures or freaks of science. They're regular people with deformities that lead them to be mistreated. I guess you could maybe argue that the Phantom acts so awfully to Christine that he becomes a monster, but that's more metaphorically monstrous than anyone other character on Universal's to-do list. As famous (and in the public domain) as they are, and as much as Universal has made movies of these characters before, they don't fit in at all with the rest of the "Dark Universe."
Every decision Universal has made with this universe is baffling. From deciding to make Dr. Jekyll the leader of a group of monster hunters called Prodigium to doing Bride of Frankenstein before Frankenstein. And then there's the fact that they announced they were calling this thing "Dark Universe" when DC and WB had already claimed that name for their Justice League Dark movie, a decision which could lead to legal action.
Mainly, this whole thing feels less like Universal wants to bring back the monsters from its heyday, and more like Alex Kurtzman and Chris Morgan want to make their own monster version of the League of Extraordinary Gentlemen. I highly suspect this new shared universe will be just about as successful.