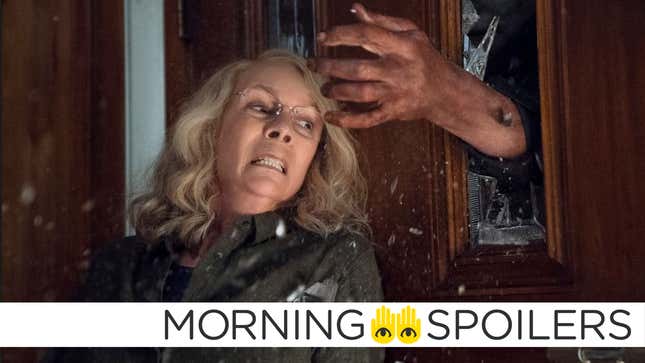 A Spider-Man star could be joining Disney's Little Mermaid reboot. Idris Elba just can't escape those Bond rumors. Laurie Strode continues to look amazingly badass in new Halloween stills. Plus, even more apocalyptic American Horror Story teasers, and the CW hypes up the return of its DC shows. Spoilers, away!


The Little Mermaid
That Hashtag Show reports Zendaya has been offered the role of Ariel in the live-action Little Mermaid.
G/O Media may get a commission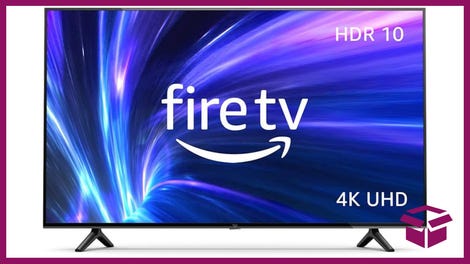 42% Off
Amazon Fire TV 50" 4K Smart TV
---
Bond 25
While promoting his directorial debut, Yardie, Idris Elba confirmed he has not been cast as Daniel Craig's successor in Bond 25. At least, not yet, anyway.
---
Inherit the Earth
Kornél Mundruczó has been hired to direct Inherit the Earth for Sony. The film concerns the last survivor of Earth and her army of robots who protect her from the "highly evolved" zombies the rest of humanity has become.[Variety]
---
Wonder Woman 1984
Hans Zimmer's official website has revealed the prolific composer has signed on to score Wonder Woman 1984.
---
Jacob's Ladder
Bloody-Disgusting reports the Jacob's Ladder remake is already set for a February 1st, 2019 release date.
---
Death Note 2
THR reports Netflix is developing a sequel to their live-action adaptation of Death Note, described in the article as "sizable" success for the streaming platform.
---
Halloween
Laurie Strode takes time out for a weapon's check in a new image from USA Today.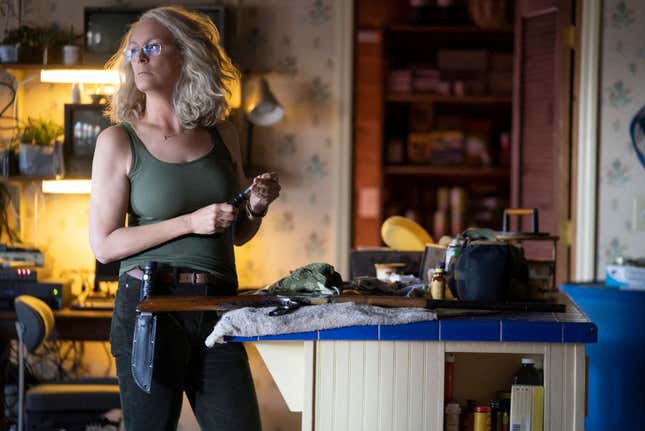 ---
Suspiria
Renée Soutendijk poses for another character poster from Bloody-Disgusting.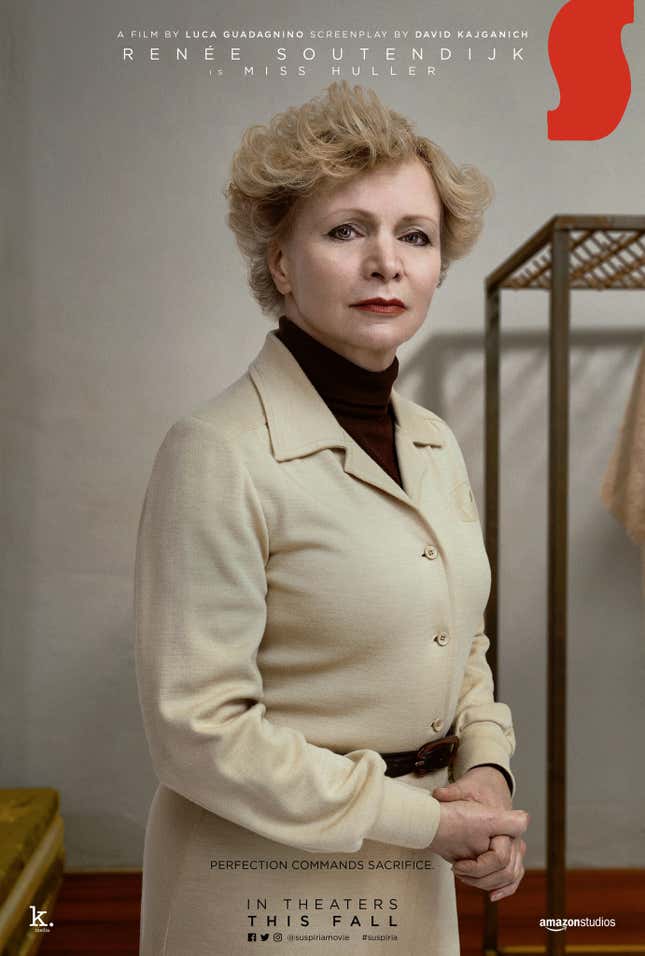 ---
The Nun
Try to escape the haunted abbey in a new 360 video from The Nun's marketing team.
---
The Flash
Entertainment Weekly reports Kyle Secor has been cast as Caitlin's estranged father, Dr. Thomas Snow.
---
Avenue 5
Hugh Laurie has joined the cast of Armando Ianucci's upcoming sci-fi comedy for HBO as Ryan Clark, "the charming and in-control American Captain of Avenue 5." [TV Line]
---
Untitled M. Night Shyamalan Series
Deadline reports both Lauren Ambrose and Nell Tiger Free have joined M. Night. Shyamalan's upcoming "psychological thriller" series for Apple. Though details on the show's plot are still under wraps, it concerns a family hiring a nanny to help care for their newborn child. Ambrose will play the mother, Dorothy Turner, while Free will portray the nanny, Leanne Grayson.
---
Stranger Things
David Harbour continues to hype Hopper's newfound fatherhood in an interview with Vanity Fair.
So, this is a year for Hopper of real domesticity. Eleven's been validated, she has a birth certificate. She's a part of the world in some way. It's really how Hopper deals with domestic issues, like real day-to-day stuff, that takes him to this place of . . . he might be better at drama than he is at just sort of … (hanging out).
---
Pennyworth
Geeks World Wide has uncovered three audition videos of actor Tom Brittney allegedly vying for the role of Alfred Pennyworth. The dialogue in the clips indicate Alfred has been hired to infiltrate Wayne Manor and kidnap Thomas Wayne—but likely take it as a pinch of salt, given that audition scripts are rarely ever indicative of what will actually happen in a show.
---
Arrow
Speaking with Newsarama, stunt coordinator James Bamford stated season seven will "push the limits" of what's acceptable to show on network television.
Beth [Schwartz] and I had a phone call with BNSP, which is our censors... a very lengthy phone call about a particular scene that we never had before. So we are really trying to push the limits on the show in the gritty factor. We are trying to go as far as you can go within the confines of our network and what is expected of us and what we can and can't do. We are not on Netflix so we will never be able to X, Y, and Z, but we are damn sure going to try.
---
American Horror Story: Apocalypse
A pair of set photos reveals Dylan McDermott's return to American Horror Story.
Meanwhile, the show's official Twitter gives us our first look at Sarah Paulson as Venable, a brand-new character for season eight.
---
Legends of Tomorrow
Episode five of the new season is called "Tagumo Attacks!" according to writer Keto Shimizu on Twitter.


---
Arrow/The Flash/Legends of Tomorrow/Supergirl/Black Lightning
Black Canary, White Canary, Supergirl, The Flash, Vibe, The Atom, Wild Dog, Black Siren, Green Arrow, Mister Terrific and Black Lightning (god, there are suddenly way too many of these people!) take the subway in a new teaser for the upcoming seasons of the CW's roster of DC programs.
---
Siren
A new motion poster from Freeform promises more merfolk in January 2019, when Siren returns for its second season.
---
Preacher
Finally, Jesse gives T.C. a taste of genesis in a clip from next week's season finale, "The Light Above."
---
Banner art by Jim Cooke.