Several months ago, the UK approved a groundbreaking reproductive technique in which babies are created from the genetic material of three people. The US is now considering the procedure, but Congress's new spending bill will require religious experts to review a forthcoming report.
As Sara Reardon reports in Nature News, the U.S. Food and Drug Administration is being asked to create an evaluation committee — a committee that must include religious experts — to review a forthcoming report by the Institute of Medicine (IOM). The technique under consideration produces embryos that, technically speaking, have three genetic parents, even though a scant 0.1% of genetic information is extracted from the donor. The reproductive technique eliminates rare but severely deadly or debilitating mitochondrial diseases.
If it likes what it sees in the IOM report (which is expected this winter), the FDA will permit clinical trials on mitochondrial replacement. But in the latest development, the U.S. House of Representatives is demanding another layer of review — an "independent panel of experts, including those from faith-based institutions with expertise on bioethics and faith-based medical associations." The panel will have 30 days to evaluate the report and submit its recommendations to the House Appropriations Committee.
More from Reardon's report:
William Kearney, a spokesman for the IOM's parent organization, the US National Academy of Sciences (NAS) in Washington DC, declined to comment on the House bill. But he says that the NAS has occasionally included religious specialists on its committees when appropriate. "We always strive to balance our committees with the expertise necessary to carry out the study in a scientific manner in order to produce an evidence-based report."

In fact, the IOM committee that is evaluating mitochondrial transfer includes a bioethicist, James Childress, who teaches religious studies at the University of Virginia in Charlottesville.

But experts who have served on committees that were convened by the IOM or the NAS, say that the House bill's provisions are highly unusual.

"It's hard for me to understand what Congress thinks can be added by another layer of taxpayer-supported ethics reflection," says Jonathan Moreno, a bioethicist at the University of Pennsylvania in Philadelphia. "You don't have to be a faith-based bioethicist to recognize that there's some global responsibility for modifying the human germline."
G/O Media may get a commission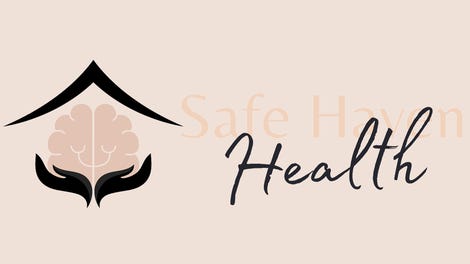 Addiction counseling
Safe Haven Health
This "added layer" will almost certainly serve as a hindrance to getting this technique sanctioned. It could be years before this procedure is introduced to the United States—if it ever is, at all.
But that's not all; the spending bill will prohibit the FDA from spending any money to evaluate research or clinical applications for any product or intervention in which human embryos are modified to introduce heritable traits. The effort to block human-embryo editing comes in the wake of news that scientists in China have edited the genomes of human embryos. This move will make it considerably harder to test embryo editing in clinical trials.
Much more at Nature.
---
Contact the author at george@io9.com and @dvorsky. Top image by Ekem/cc.