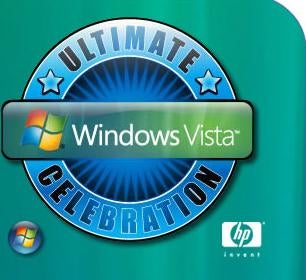 Yo party animals geeks, it's time to get that freshly dry-cleaned Zelda t-shirt on and head out for a night of Vista release partying. A bunch of retailers are hosting kickoff events all night with sports stars, local radio stations, free prizes, and fresh copies of Vista and Office 2007. Yea, we wouldn't tell our friends we were going out to wait in line for a new OS either, so tell them you're stepping out for um booze.. or something else not so nerdy. Vista is also available for download starting at midnight from the Windows Marketplace. Here's what's in store:
A few flagship CompUSA stores claim to be hosting a rager at every one of their 230 stores. They'll be closing at 9pm, reopening at 10pm, and rockin' Vista off their shelves until 2am with your local radio station DJs and a variety of unannounced prizes. They are also reporting that there will be local professional football stars at some locations, in case you're weird and want a picture of you, Vista, and Troy Aikman. They'll sleep off the booze and drink the hair of the dog again tomorrow from 7am - 9pm.
Plano, TX - Troy Aikman
Littleton, CO - Ed McCaffrey
Houston, TX - Mario Williams
San Francisco, CA - Alex Smith
San Bruno, CA - Jim Plunkett
Best Buy will be hosting Steve Ballmer, (hopefully sweating, screaming, and skipping) with FoxSports.com and Hewlett Packard at the VIP Ultimate Celebration in the Best Buy at 529 Fifth Avenue in NYC from 10pm - 1am. More sports stars and radio DJs. What's this awkward link between sports and OS loving geeks? Rumor has it there will also be fifteen other Best Buys open.

Lastly, there will be a few Circuit City locations open. For a specific list of locations, check out the list below.
Los Angeles CompUSA 745 W Huntington Dr. Monrovia, Calif. 91016 Microsoft Spokesperson: Michael Dix
Chicago Circuit City 1420 E Golf Rd. Schaumburg, Ill.60173 Microsoft Spokesperson: Greg Sullivan
Philadelphia Circuit City 4130 Concord Pike Wilmington, Del. 19803 Microsoft Spokesperson: Barry Goffe
San Francisco CompUSA 750 Market St San Francisco, Calif. 94102 Microsoft Spokesperson: Dave Wascha
Dallas - Fort Worth CompUSA 721 N Central Expy. Plano, Texas 75075 Microsoft Spokesperson: Gary Schare
Boston Circuit City 1450 Worcester Rd Natick, Mass. 01760 Microsoft Spokesperson: Pete McKiernan
Atlanta Best Buy 975 N. Point Dr. Alpharetta, Ga. 30005 Microsoft Spokesperson: Chris Flores
Seattle Best Buy 457 120th Ave NE Bellevue, Wash. 98005 Microsoft Spokesperson: Kevin Kutz/Brian Marr
Additional Retail Events will be held at:
San Francisco CompUSA 1250 El Camino Real #M3 San Bruno, Calif. 94066
Houston CompUSA 11687 Westheimer Rd. Houston, Tex 77077
Detroit Best Buy 45520 Utica Park Blvd. Utica, Mich. 48316
Tampa Circuit City 18061 Highwoods Preserve Tampa, Fla. 33647
Phoenix Best Buy 8290 W Bell Rd. Glendale, Ariz. 85308
Minneapolis - St. Paul Best Buy 1000 W 78th St. Richfield, Minn. 55423
Ft Lauderdale Miami 6001 West Sample Rd Coral Springs, Fla. 33067
Cleveland Best Buy 7400 Brookpark Rd. Cleveland, Ohio 44129
Denver CompUSA 8691 S Park Meadows Center Dr. Littleton, Colo. 80124
St. Louis Best Buy 178 THF Blvd Chesterfield, Mo. 63005
Indianapolis Best Buy 5820 E 82nd St Indianapolis, Ind. 46250
Charlotte Best Buy 8813 Carley Blvd. Charlotte, N.C. 28262
San Diego Best Buy 2110 Vista Way Oceanside, Calif. 92054
Nashville Circtuit City 545 Cool Springs Blvd. Franklin, Tenn. 37067
Kansas CityBest Buy 9301 Quivera Rd. Overland Park, Kan. 66214
Cincinnati Best Buy 865 E. Kemper Rd. Springdale Ohio 45246
Milwaukee Best Buy 2855 Mayfair Wauwatosa, Wisc. 53226
Buffalo Best Buy 1585 Nagara Falls Blvd Amherst, N.Y. 14228
New Orleans Circuit City 61119 Airport Rd. Slidell, La. 70460
Baltimore Circuit City 17766 Garland Groh Blvd. Hagerstown, Md. 21740
Richmond Circuit City 11732 W Broad St Glen Allen, Va. 23233
Washington D.C. Circuit City 8520 C Leesburg Pike Vienna, Va. 23233
Copyright The Associated Press 2006. All Rights Reserved
Microsoft Sets Vista Launch Parties [audiovideoproducer]
Microsoft Vista Launch Parties [CircuitCity]
Midnight Madness Planned for Vista [Crave]
Microsoft to Celebrate the Worldwide Availability of Windows Vista and the 2007 Microsoft Office System at Retail [Forbes]