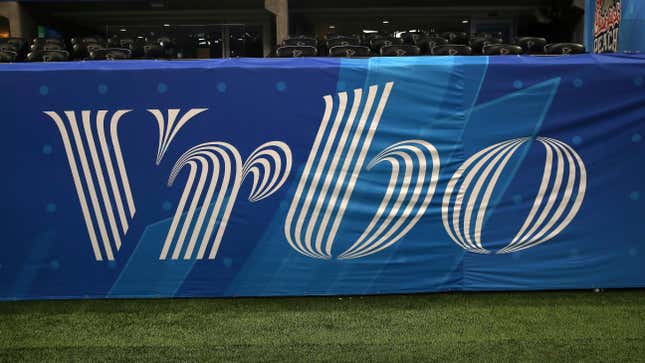 Vrbo is asking users to host any planned 2023 Super Bowl blowouts in their own damned home, and not mess up somebody else's abode or rental property.
Vizio's Latest TVs Go All Quantum
According to a Monday release, Vrbo said it's rolling out its "unauthorized event prevention technology" that identifies a rental bash before anybody has poured their first shots. This system generates a "risk score" for each booking based on elements like length of stay, lead time, number of guests compared to beds, and more. The company made a point of saying that guests' "demographics," aka race, sex, age, and more are not part of the identification system.
Online short-term rental companies have been pressed to spot and cancel planned parties before they happen. Last year, Airbnb attempted to completely shut down renters from hosting parties at hosts' properties. The short-term rental company system also tracks individual users looking to find a property, tracking their time with the app and comparing that with how close they live to the property and the total length of their trip.
Airbnb cancels bookings automatically, which is different from how Vrbo is trying to handle things. Hosts are set to receive an email if a booking is "high-risk." This lets the host cancel a booking without any penalties. These alleged high-risk guests get an email containing Vrbo's policies on parties or unauthorized events.
Vrbo said it piloted this system over the past year, claiming it prevented "over 500" bad bookings in the U.S. during that time. While the tech is being deployed nationally, the company made a big point of implementing this update before the Super Bowl takes place in Phoenix, Arizona Feb. 12. The company said less than .25% of its bookings have led to party-related complaints. Expedia, Vrbo's parent company, reported 81.6 million bookings in its third quarter of 2022 across all its various rental and hotel operations.
But beyond the automatic systems meant to track party people, short term rentals have been putting major restrictions on certain kinds of rentals for certain party-centric holidays. Before New Year's Eve, Airbnb also restricted one-night bookings for those without a positive account history or who were booking locally. Though unlike Airbnb, Vrbo restricts users from making same-day bookings altogether, though both companies let hosts set how soon before a user can book a stay.
Both companies already share information with each other about listings for so-called "party houses" not just because of allegations of making quiet neighborhoods more rowdy, but because of reports of violent and even deadly events associated with the rentals. There have been several high-profile shootings associated with short-term rentals. One recent shooting at a "gathering" in Los Angeles was associated with a short-term rental, according to LA police.
The online property renter wants the premiere football game of the year to run smoothly. Expedia has been putting a lot of effort into its advertising ahead of the Super Bowl, and is also spending big on pre-game branding ahead of the big game February 12.