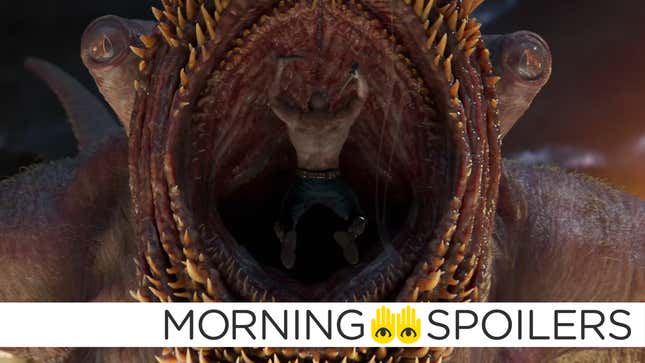 Kathleen Kennedy says we could be close to a new Star Wars Story movie announcement. Dave Filoni says not to expect certain Rogue One locations in Rebels' final season. Get an early look at the cast of the Punisher Netflix show. Plus, tons of pictures from Doctor Who, and another familiar face is confirmed for Agents of SHIELD. Spoilers!
Did Elon Musk Regret Buying Twitter? | Walter Isaacson Interview

Guardians of the Galaxy Vol. 2
James Gunn also confirmed the film has not one, not two, not three, not even four, but an incredible five post-credits sequences.

Is James Gunn giddy with Guardians of the Galaxy-based power? Has the Marvel post-credits stinger craze gone too far? Maybe Infinity War will just stick a whole new feature-length film at the end of its credits. Time will tell!
Meanwhile, a shirtless Peter Quill runs down his new team in the latest TV spot—which doesn't even have a single post-ad teaser. Amateur hour.
---
Star Wars 2020 Anthology Film
Kathleen Kennedy told MTV the rumored 2020 anthology film may be officially announced this summer.
I think we're getting close. My hope would be sometime around the summer. I never want to predict the creative process because it is its own thing, so we're in the midst of those discussions right now.
---
Harbinger
Deadline reports Justin Tipping and Joshua Beirne-Golden have been hired to do another re-write of the script for Sony and Valiant comics.
---
Rampage
Filming has begun on Activision's Rampage movie. What a time to be alive...
---
Jurassic World 2
Colin Trevorrow shared some incubating dinosaur eggs on Twitter.
---
The Mummy
A new TV spot has been posted to the film's social media accounts.


---
Pirates of the Caribbean: Dead Men Tell No Tales
Coming Soon has 10 international posters of the cast standing in front of identical backgrounds. Coolest picture day ever! Head over there to see the rest.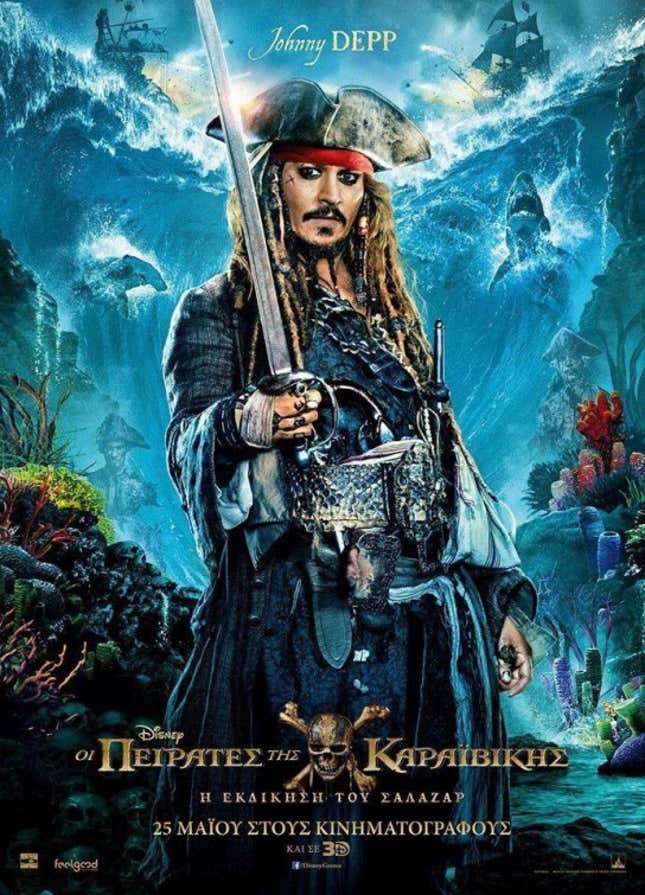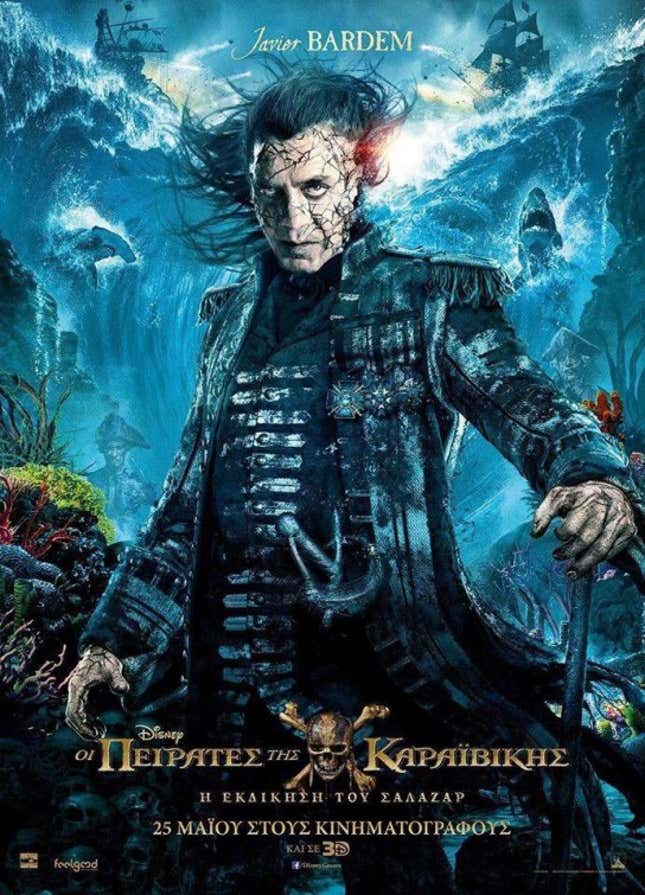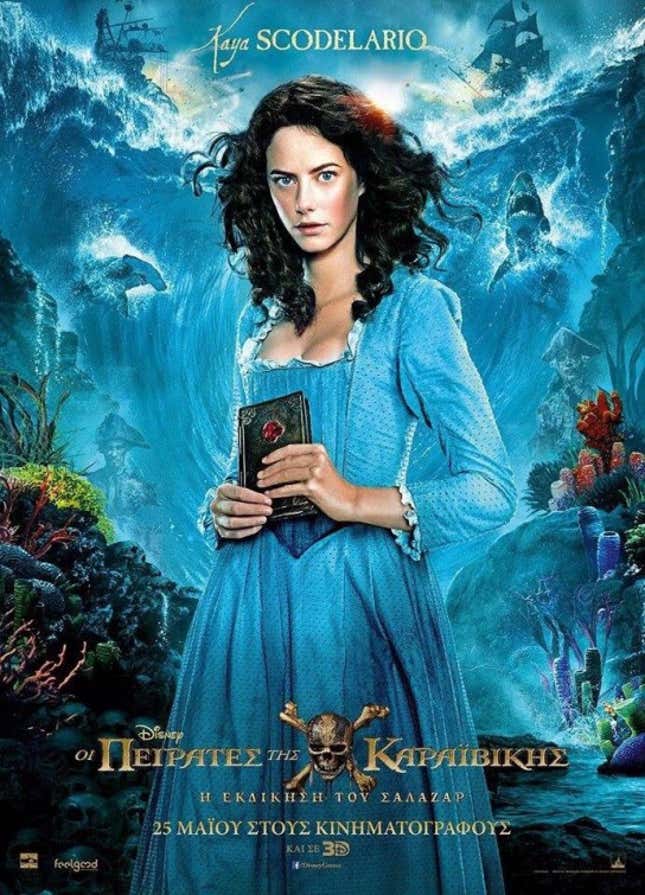 ---
Star Wars: Rebels
Showrunner Dave Filoni says we won't see the battle of Scarif from Rogue One during the show's final season:
I don't think that would be right. It would be to hinge this series end on a battle we've already seen the outcome of in a feature film. It would be a little bit repetitious, anticlimactic. I think as an initial impulse it sounds great. But the more you think about it, you go hmmmm I don't know, it would kind of taper your expectations and the tension would be cut quite a bit. I like our ending. And I love that battle. I think it would be neat to see that battle one day from the Ghost's perspective because we know the Ghost is there, but we don't know who is in the Ghost. So that's kind of a good question that needs to be answered.
Filoni doesn't think we'll see Jedha anytime soon, either:
Anythings possible in Star Wars storytelling, I've learned that lesson. Ever since we brought Darth Maul back, I learned that lesson. I think we have a certain specific task ahead of us and with respect to that film, we wanted things like Jedha to be very special for that movie when it came out. It's a wonderful sandbox they've created over there but you know, it's not something I could really play with in this series at this point. We have our own Jedi mysteries that we've been wrapping our head around on this show.
---
Supergirl
Lonnie Chavis has been cast as Marcus, a little alien boy Jimmy Olsen mentors after his mother becomes a supervillain. [TV Line]
A new trailer for the show's return on April 24 has also been released. Kryptonite jokes!
---
Too Old to Die Young
Nicholas Winding-Refn shared a cryptic teaser for his Amazon series about samurai in Los Angeles on Twitter. It, naturally, features no samurais or Los Angeles, but instead a Tyrannosaurus Rex and the writings of Anton Lavey.
---
The Punisher
A promo poster from Joe Quesada depicts a whole slew of new characters.
---
Scalped
Jason Aaron revealed the show is now in production on Twitter.


---
Gotham
In this zany new clip, Bruce Wayne's clone recounts Batman's classic origin story. Because Gotham.


---
The Flash
The future sucks in pictures from the show's return episode, "The Once and Future Flash," except when it's pictures of the cast smiling with Tom Cavanagh in the director's seat. Head to the link to see more. [TV Line]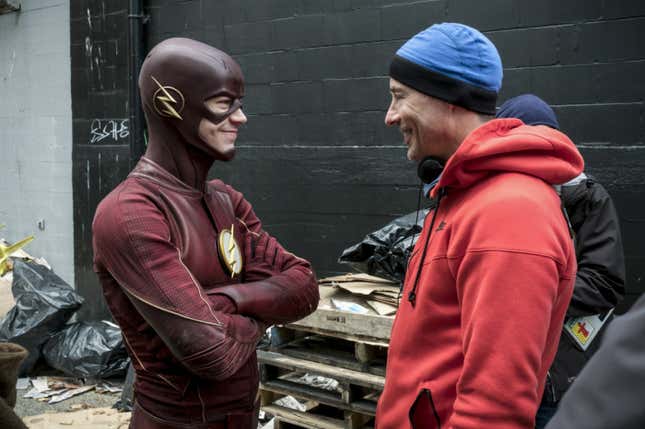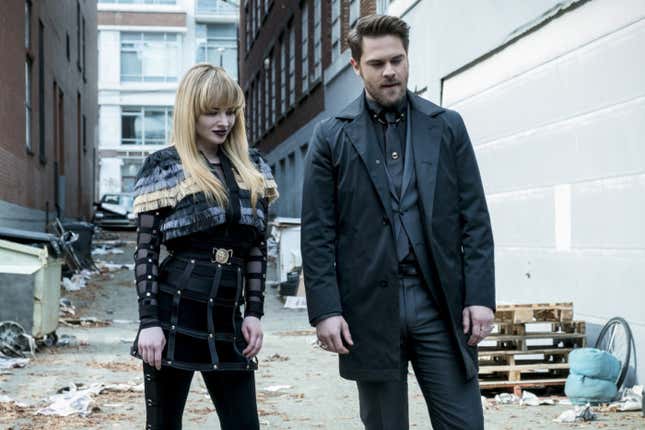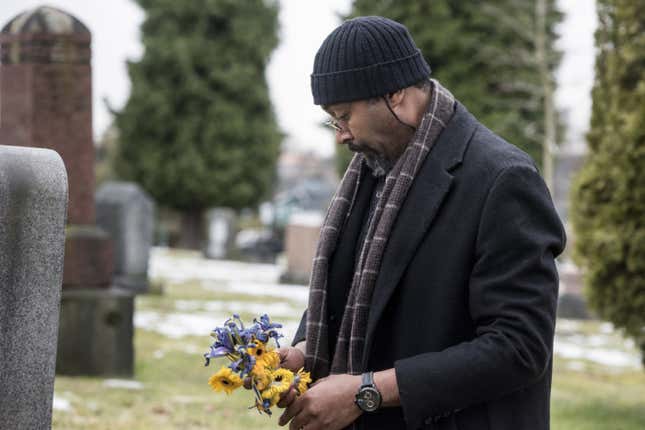 ---
Agents of SHIELD
Pictures from "All the Madame's Men" reveal the return of Bakshi, through the technological magic of the Framework. Head on over to the link to see more. [Screen Rant]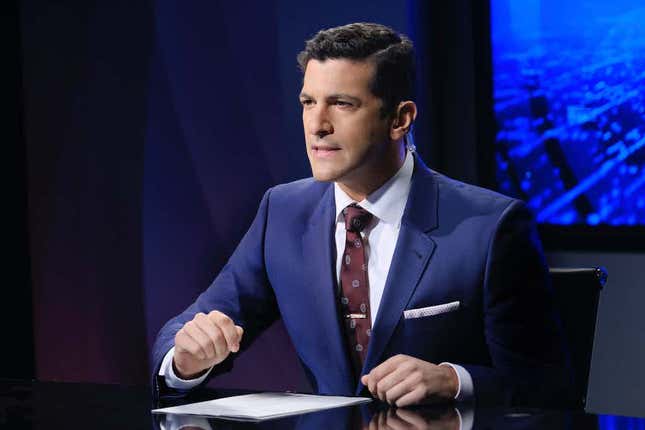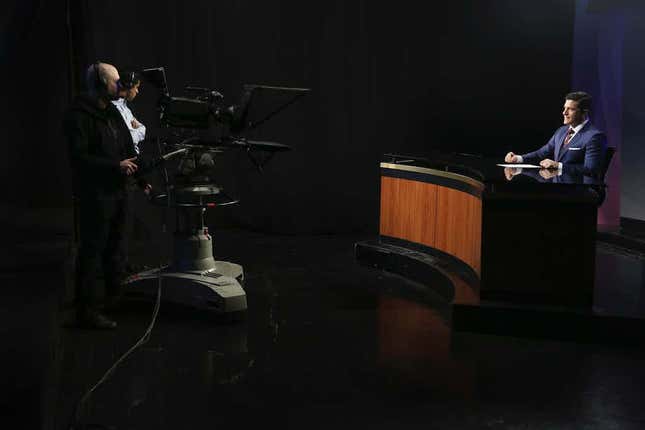 ---
Doctor Who
Finally, the BBC has released a ton of new promotional photos from next week's episode, "Smile." You know the drill, click through to see more. [Combom]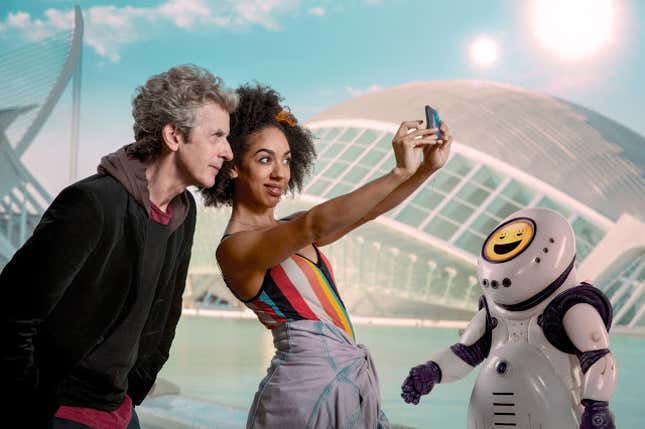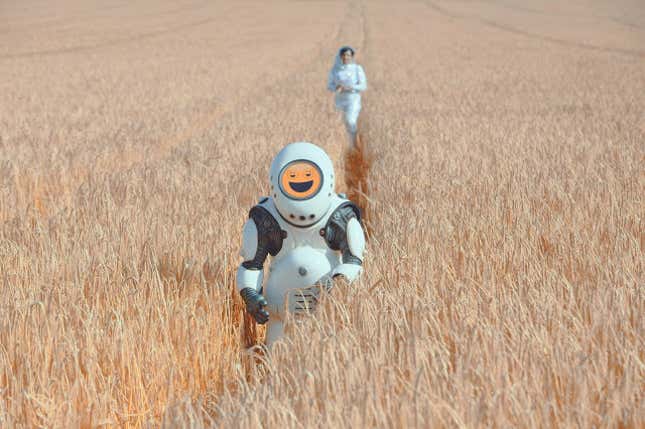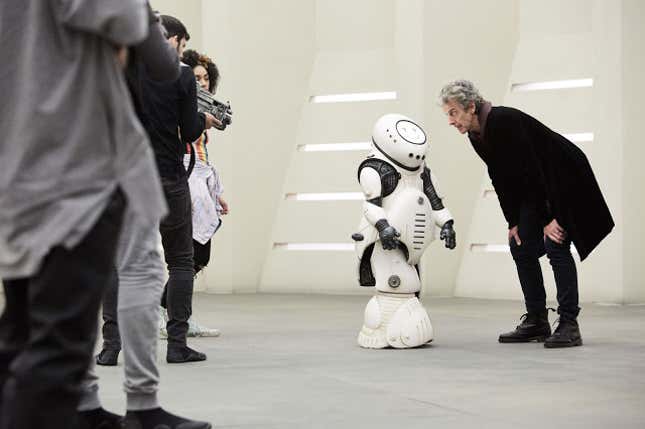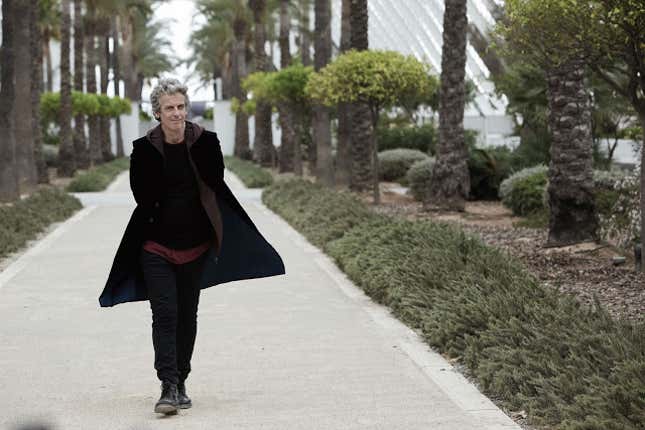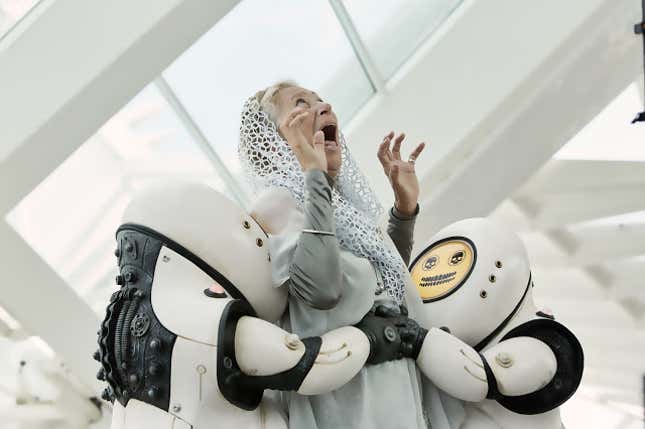 ---
Additional reporting by Gordon Jackson. Banner art by Jim Cooke.