The fate of Bryan Fuller's TV reboot of the classic sitcom The Munsters, titled Mockingbird Lane has been up in the air. A couple of weeks ago, various sources had reported that NBC had dropped the project entirely, but Fuller himself said Mockingbird Lane wasn't quite dead. Now it looks like NBC won't be picking up it up as a full series, but instead plans to air the pilot as a Halloween special, airing October 26th. It's a shame, since the trailer is filled with Fuller's visual magic.
We've had some concerns about the look of Mockingbird Lane ever since we saw the rather ordinary cast poster. But man, wouldn't I watch a show where piles of rats occasionally turn into Eddie Izzard. Sure, Jerry O'Connell's Herman Munster doesn't have neck bolts, but there are a lot of striking visuals on display.
Fuller wrote and produced the pilot with X-Men: The First Class' Bryan Singer, and according to Variety, there were disagreements between the two about the show's ultimate design. NBC execs also reportedly weren't on board with Fuller's attempt to recreate the feel of Pushing Daisies. And Fuller, for his part, has Hannibal, his other big TV project, to focus on.
This may sadly be another case of a beautiful Bryan Fuller project left underwater, but hopefully the pilot will prove fun. And if it does, there is always a chance that NBC could put the show back on Grandpa's slab and jolt it back to life.
G/O Media may get a commission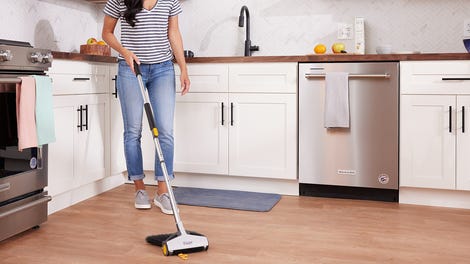 BOGO 50% Off
Flippr - BOGO 50% Off
Airdate, First Footage From Munsters Reboot – And Some Bad News Too [Bleeding Cool]