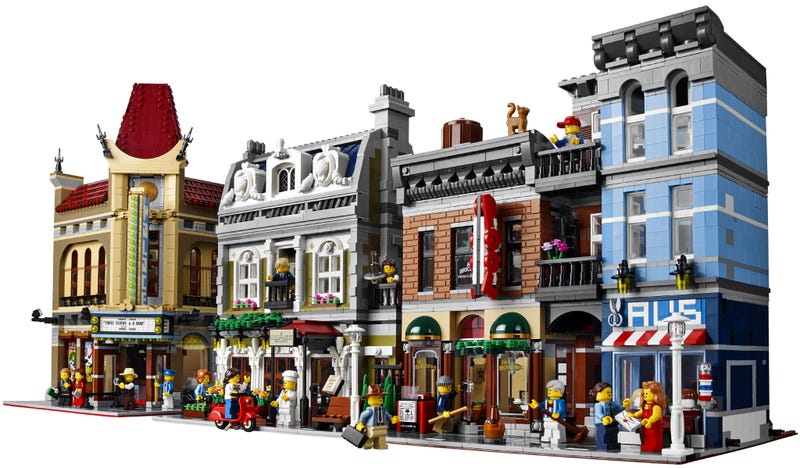 Alex Phillips has shared a super interesting time lapse video of him constructing (or reconstructing) his entire collection of Lego modular buildings in a most interesting fashion. Normally, people build these things one at a time, level by level, but he chose to video the ground up construction of all of the buildings at the same time.
Looks like he's just missing Market Street (10190), Cafe Corner (10182) and Green Grocer (10185). It's super expensive to pick those up new-in-box, but the parts can be sourced fairly easily now on Pick-A-Brick and Bricklink.
---
You're reading Leg Godt, the blog with the latest Lego news and the best sets in the web. Follow us on Twitter or Facebook.