After years of speculation and anticipation, The Incredibles 2 was finally unveiled to the world at Disney's D23 Expo in Anaheim, CA. We found out the sequel will take place right after the original film—and a full, brand-new scene was shown, featuring baby Jack-Jack.

Written and directed by Brad Bird, The Incredibles 2 will largely focus on Elastigirl, leaving Mr. Incredible at home to watch Jack-Jack. Though the audience knows Jack-Jack has powers (because of the ending of the first film, and a subsequent short film), his family does not and Bird explained that's a running joke in the film.
The scene they showed was of Mr. Incredible at home, sleeping on his couch. Jack-Jack is on his chest watching TV. He's transfixed by an old black and white crime movie and gets closer to the TV to look. Just then, he sees a raccoon outside. The raccoon bears a strong resemblance to the robber in the movie Jack-Jack is watching so he immediately starts moving toward him.
First Jack Jack uses a power to transport himself through a glass door. He then grabs a piece of chicken from the raccoon, hits him with it, and levitates the cover back onto the garbage can. This does not make the raccoon happy and a fight begins. There's punching, kicking, and then Jack-Jack hits the raccoon so hard, he flies away and gets caught in a lawn chair. At this point, Jack Jack goes all human torch and starts flipping burning chairs. The raccoon is petrified but, somehow, gets out of the chair and dumps a barbecue on himself to put on the flames. Then Jack-Jack starts shooting lasers from his eyes. He's shooting all over the yard, blowing stuff up, and then the raccoon gets on top of an umbrella. Jack-Jack cuts the umbrella down and the raccoon pounces on him. But this time, Jack-Jack becomes like slime, making it impossible to be grabbed.
Just then, Mr. Incredible starts to wake up and sees all this happening. He runs outside and grabs Jack-Jack. Then, in his father's arms, Jack-Jack becomes five Jack Jacks. He's multiplied, and they all go after the raccoon. Mr. Incredible grabs them all and the raccoon flees. "You've got powers!" the proud father exclaims. But he looks around and realizes, well, maybe Jack-Jack is way more powerful than anyone could ever have imagined.
G/O Media may get a commission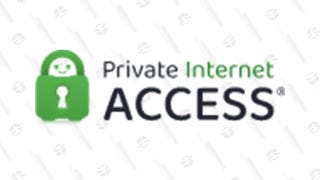 $3 per month
Private Internet Access | 2 Years + 2 Months Subscription
The scene was funny and action-packed, but really told us almost nothing about The Incredibles 2 as a whole. We'll surely learn more as we lead up to its June 15, 2018 release.