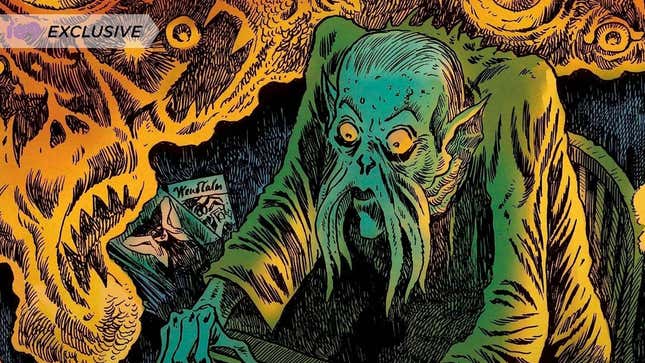 Weird Tales—which delivers exactly the kind of freaky, spooky stories you'd expect—marks its 100th anniversary this year, and is celebrating with the release of illustrated anthology Weird Tales: 100 Years of Weird. It'll include entries from authors like Ray Bradbury and H.P. Lovecraft, as well as contemporary writers.
Here's more from the press release:
"Celebrating the 100th anniversary of the first issues of Weird Tales Magazine, 100 Years of Weird is a masterful compendium of new and classic stories, flash fiction, essays, and poems from the giants of speculative fiction, including R. L. Stine, Laurell K. Hamilton, Ray Bradbury, H. P. Lovecraft, Tennessee Williams, and Isaac Asimov.
Marking a century of uniquely peculiar storytelling, each part of this anthology features a different genre from Cosmic Horror, Sword and Sorcery, Space Opera, to the Truly Weird—things too strange to publish elsewhere, and the magazine's raison d'etre. Landmark stories such as 'The Call of Cthulhu', 'Worms of the Earth', and 'Legal Rites' stand beside original stories and insightful essays from today's masters of speculative fiction.

This visually stunning hardcover edition is a collector's dream, illustrated throughout with classic full color and black and white art from past issues of Weird Tales Magazine."
The book will be out October 10; you can pre-order through Amazon, Barnes & Noble, Bookshop.org, and Books-A-Million.