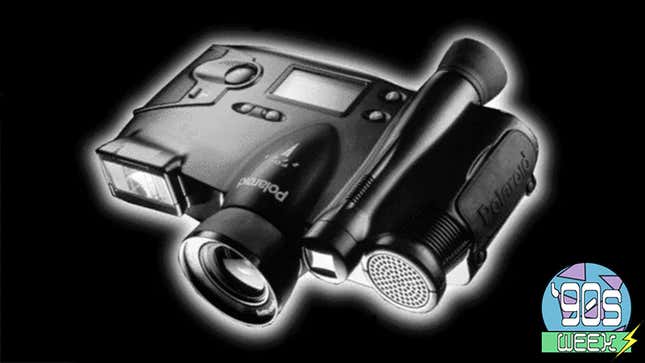 The '90s might be best known for 16-bit gaming, Tamagotchis, and the earliest flip phones, but I remember it as a decade where we got to watch digital cameras go from expensive tools for professional photographers to devices accessible to the average consumer—complete with an awkward teenage phase where companies were willing to try anything to make their digital camera designs stand out.

Walk into a phone store today and you'll be greeted by shelves and shelves of featureless glass slabs, but it wasn't always like that. There was a time when smartphones came in countless shapes and sizes and designs, and the same was true for digital cameras as they transitioned into the consumer space. It might not be easy to differentiate the mirrorless shooters you'll find in camera stores today by design alone, but in the '90s, when the technology was new and novel to consumers, companies were more willing to experiment with the hardware, either to help differentiate their products from the competition or to overcome the technological limitations of the time.
Digital cameras even ended up slotted into our favorite handheld consoles, but by the end of the '90s, the devices had finally found their way, offering features and functionality on par with the film cameras they would eventually render obsolete. Here are some of the most notable digital camera designs of the '90s, and how they helped contribute to the features and functionality of the shooters we still use today—at least until they're all eventually replaced by smartphones.