Kyle McDonald, an artist, installed software that would grab pictures of people's faces while they were using a public computer. It's sorta creepy and invasive but also gives a unique look at how weird you look when you're on the computer.
For the most part, *SPOILER ALERT*, people look bored. Mind meltingly bored. Still neck, head on hand bored. Eyelids peacefully resting on stagnant eyes bored. Why do we all look so terrible to a computer? When our personal computers become sentient, they would never find us attractive. What I would really like to know though (and this is getting to an even creepier level) is what the people were looking at the moment the picture snapped. Are they all on Facebook? Is there someone on MySpace? What is causing these face reactions! Lulz? Cats? I need answers!
McDonald set up shop in a New York City Apple Store to snag all these pictures. Check out the video to see how McDonald pulled off this rather unboring stunt. [People Staring at Computers via Kyle McDonald]
Probably on Facebook.
G/O Media may get a commission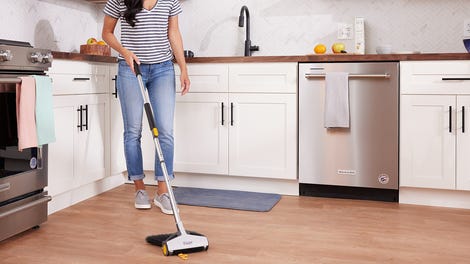 BOGO 50% Off
Flippr - BOGO 50% Off
Probably on Facebook checking out the Facebook profile of the girl before him.
Probably on Facebook checking out the Facebook profile of the creepy guy who was checking out the girl.
The guy probably just got a Facebook message from his ex-girlfriend and his current girlfriend is seething.
Probably not on Facebook.