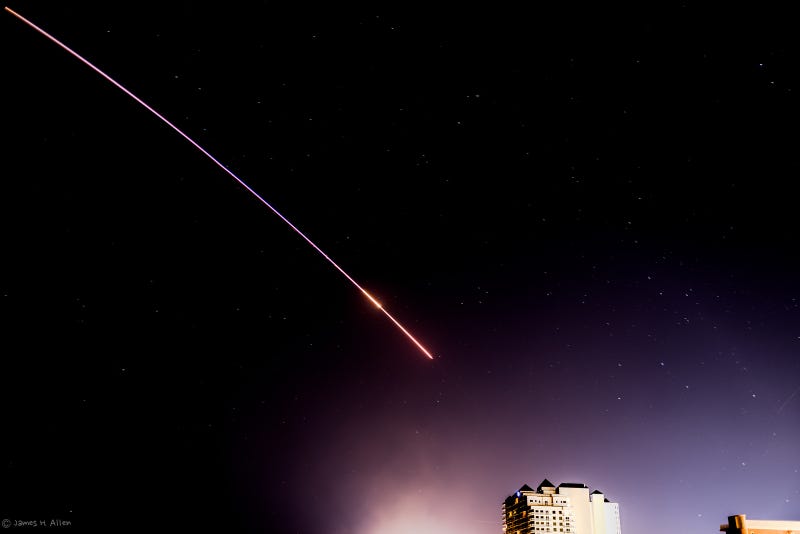 Twenty-nine tiny satellites are tightening their seat belts as they prepare to be launched into space aboard the Minotaur 1 rocket this evening. According to Space.com, the launch will create a "spectacular sight" for a huge swath of the East Coast. Where should you peep it?
The Minotaur 1 will be setting off from NASA's barrier island launch site on Wallops Island, in Virginia—which means, somewhat vaguely, that you should look southwest if you're in New York. People in south Brooklyn—or anyone south of Midtown, really—should have a pretty good view, as will those in D.C. and Atlantic City. If you aren't on the East Coast, check out the live stream here. The launch window will last for two hours, starting at 7:30pm EST and lasting until 9:30. There's a zero percent chance of precipitation, so it's unlikely the rocket will be delayed.
Ready your cameras, crack open the malt liquor, and join us in saluting the next generation of satellites. Then post your pictures below. Do it! [Space; Gothamist]
Lead image: jhallen59 on Flickr/Creative Commons.