Ridley Scott is already teasing the next Alien movie. Get another look at that absurd Tom & Jerry/Willy Wonka mashup film. A new Last Jedi trailer is on the way. Plus, even more Spider-Man: Homecoming footage, and new Game of Thrones posters. Spoilers, assemble!

Avengers: Infinity War

Benedict Wong has joined the cast of Avengers: Infinity War, as revealed by a new tweet from Robert Downey Jr.
But while Infinity War increasing its Benedict quotient by 100% is interesting, the picture has also sparked a flurry of speculation thanks to the fact that Downey Jr.'s shirt costume features a circular cut in it right where his arc reactor would be... or, specifically, used to be, before Tony removed the shrapnel from his chest and got rid of it in Iron Man 3.
G/O Media may get a commission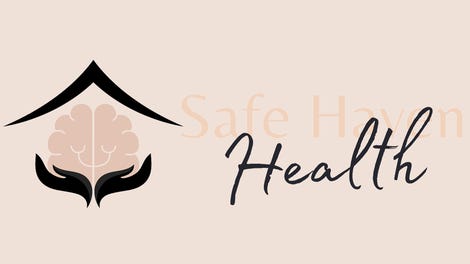 Addiction counseling
Safe Haven Health
Other pictures from the set also seem to imply that the Arc reactor is indeed back in Tony's chest, so what could have caused him to go back to using it again, now that the shrapnel around his heart is gone? Time to speculate wildly in the comments. [Nerdist]
---
Black Panther
Nabiyah Be has revealed she's playing Tilda "Nightshade" Johnson on Twitter.
---
Avatar 2
Production begins September 25th, according to Lightstorm Entertainment's Jon Landau. [Deadline]
---
Star Wars: The Last Jedi
The film's second trailer has been rated "PG" by the BBFC, which means it's recently been approved for release. D23 Expo or SDCC seem like likely candidates to drop a trailer at.
---
Alien 6
Ridley Scott revealed the next Alien film will feature a return to the ruined home world of The Engineers.
We're being written now. There'll be three or four different players coming in to investigate. One of which will be the Engineers arriving back to find their planet decimated. I think those ships come and go on regular intervals. I see them as the gardeners of space.

Where we go next is obvious. We're gonna actually go to the planet. In so doing…I'm not going to tell you the story!
---
Sony's Animated Spider-Man
Mahershala Ali and Brian Tyree Henry have joined the cast of Sony's animated Spider-Man as Miles Morales' father, Jefferson Davis, and his uncle, Aaron Davis (aka Ultimate Prowler), respectively. [The Tracking Board]
---
Spider-Man: Homecoming
Peter and Ned find themselves at a house party in a new clip.




---
Jurassic World 2
Producer Frank Marshall promises some "big news" coming soon.
---
Aquaman
Dolph Lundgren majestically swims through the air in this behind-the-scenes footage.
---
War for the Planet of the Apes
Here's a new featurette on the film's VFX.


---
Tom and Jerry: Willy Wonka & the Chocolate Factory
Collider has some new stills from the from the bizarre direct-to-video crossover, including this one of Tom and Jerry meeting the same fate as "bad egg" Veruca Salt. More at the link.
---
Judge Dredd: Mega City One
The Judge Dredd TV series is still "two years away", according to producer Jason Kingsley in SFX Magazine:
Long-form storytelling makes showing Mega-City One and its inhabitants much easier. Trying to fit all of that into a two-hour movie is very hard. My best guess is that it's at least two years away. But we're so early in the process that things could happen a bit faster, or much more slowly.
---
Riverdale
Filming has begun on season two, so celebrate with a picture of Jughead Jones (Cole Sprouse) trying to stop you seeing that he's eating a burger.


---
Game of Thrones
TV Guide has character posters for the dwindling few cast members to survive the show into its seventh season. More at the link.
---
The Defenders
Finally, the Defenders assemble in the style of that '90s alternative rock band poster you definitely had on your bedroom wall growing up. [Coming Soon]
---


Banner art by Jim Cooke.