Judge Jack B. Weinstein, who has served in New York's Eastern District since 1967, filed a 79-page preliminary injunction against a cryptocurrency trading advice firm that stands accused of fraud. The company in question was hardly a major player, but the ramifications of the order have the potential to impact the entire virtual currency market.

In mid-January, the Commodity Futures Trading Commission—one of several agencies struggling to regulate the booming cryptocurrency market—announced it was charging a small virtual currency trading advice firm called CabbageTech with fraud. In itself, this is not unusual: The CFTC and SEC have been nipping away at the ugliest edges of this space, increasingly bringing charges against small but egregious players. CabbageTech, which fleeced investors after promising absurd weekly returns, falls within the normal bounds of CFTC's quarry. From the injunction:
Instead of achieving enormous gains on behalf of CDM Customers, once Defendants had solicited and obtained CDM Customer funds for trading by Defendants on behalf of customers, Defendants ceased communicating with the customers and misappropriated the customers' funds
Wider-reaching enforcement, however, has been stalled. Agencies unwilling to stifle innovation have avoided a heavy hand, but cryptocurrencies have also been difficult to define from a regulatory standpoint. The CFTC's own chairman, Christopher Giancarlo, sat before Congress last month and explained that bitcoin can function as a currency, means of account, and an asset during a hearing that made clear no single agency currently has enforcement power over this sector.
G/O Media may get a commission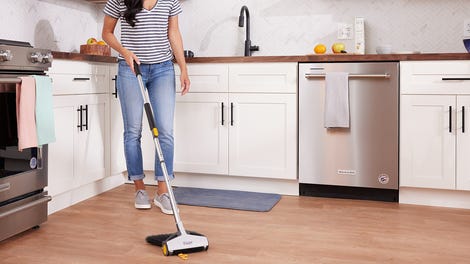 BOGO 50% Off
Flippr - BOGO 50% Off
But Judge Weinstein's injunction may change that, by upholding that cryptocurrencies fall under the Commodity Exchange Act, a 1936 law governing the trading of commodities and futures. Not only does this give precedent for CFTC to more aggressively pursue fraud, the CEA has broad implications on the regulation of exchanges, meaning the various coin swapping platforms virtual currencies are traded on now, like Coinbase, may become a target for CFTC in the near future.
Panic is already beginning to spread across the cryptocurrency investment space as a result of Judge Weinstein's order, an SEC statement saying crypto-trading platforms should register as security exchanges, and rumors of a hack on the Binance exchange.
There's new urgency for organized, sanctioned exchanges as regulators begin to prune away fraudsters from the virtual currency space. Perhaps reading the tea leaves, Paypal filed a patent earlier this week for its own "expedited virtual currency transaction system."