All weather watchers' eyes are on Hurricane Florence, a Category 4 beast on a collision course with the Carolina coast. But while the winds are generating headlines and there's a lot of questions about what category it will be when it makes landfall, the real issue is the water. And there's going to be lots of it.

It's not that Florence's winds aren't a big deal—they are likely to be extremely dangerous and produce deadly flying debris—but there's going to be a potentially historic amount of rainfall inland and powerful storm surge along the coast. Together, they're responsible for 76 percent of all direct hurricane deaths.
"There's an old saying that those that live near the water will eventually live in the water," Stephen Strader, a geographer who studies disasters at Villanova, told Earther.
So let's talk about that water likely to inundate people. Florence is likely to be a copious rain maker owing to how it fast (or slow) it moves ashore. Unfortunately, the National Hurricane Center calls for it to slow down as it reaches the Carolinas and then crawl inland as the winds in the upper atmosphere steering it slacken. That means the storm will have more time to unload heavy rain over the entire area under its shroud.
But the slowing also means the bands of the heaviest rain that swirl around the hurricane are likely to do what meteorologists call training, a phenomenon where rain bands pass over one location repeatedly. It's essential a race track for rain and can cause massive amounts of water to pile up on the ground in a very short period. While the National Hurricane Center is currently forecasting a wide area of 15-20 inches of precipitations, higher localized totals are likely because of training.
G/O Media may get a commission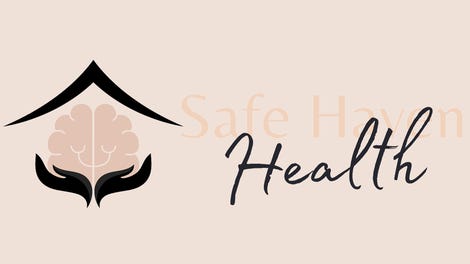 Addiction counseling
Safe Haven Health
Some model runs show upwards of 40-50 inches could fall, obliterating the rainfall record for wettest storm set by Hurricane Floyd in 1999 when it dropped 24 inches of rain as it strafed the North Carolina coast. Models are but one piece of putting together a forecast, but the guidance they're providing right now is really worrisome. 
"When these environmental wind patterns weaken, there is no mechanism to continue moving the [tropical cyclone]," Sarah Griffin, a tropical cyclone expert at the University of Wisconsin, told Earther. "A similar set-up happened with Hurricane Harvey in the Houston area last year, causing Harvey to move very little for about 2 days."
Harvey was, of course, the biggest rainfall event to ever hit the U.S. so this is an extremely worrisome comparison.
Compounding the issue of flooding is the type of summer North Carolina has had. In a word, it's been a rainy one. A number of weather stations right in the center of Florence's cone of probability have had some of their wettest summers on record. That means soils are saturated and won't be able to handle the deluge that's coming.
"A lot of regions are associated with soil that drains poorly to begin with," Strader said. "One thing we do know is when you replace natural vegetation with parking lots and homes and impervious surfaces, you increase the runoff."
So the rain is a huge issue. But it will likely be compounded by powerful storm surge on the coast, which also has the potential to be exacerbated by the storm slowing down as it approaches land.

"If it stalls offshore or near the coast, storm surge threat will increase dramatically," Hal Needham, a storm surge expert and founder of Marine Weather and Climate, told Earther.
Needham said the size of the storm will also play a big role. Right now, Florence is wrapping up an eyewall replacement cycle, a sign that the storm is re-intensifying and could grow larger. If it does grow, the bigger wind field will give it a wider reach to whip more water toward the coast.
Since we're more than two days away and surge is very localized, we don't yet have specific forecasts from the National Hurricane Center. But again, there's bad news preceding the storm.
Areas in Florence's path are already seeing floodwaters rising ahead of the storm and tides are projected to remain high in the run up to Florence's arrival. You can in part thank sea level rise for that, as it makes sunny day floods more common.
We can't talk about the potential impacts of this storm without talking about how many people now call the area in Florence's path home. Strader pointed to the fact that since 1940, the population residing in Florence's cone of probability grew 1,325 percent, including a large spurt in the wake of Hurricane Hugo—the last major hurricane to make landfall in the Carolinas—in 1989. That includes growth ringing metro areas like Myrtle Beach and Wilmington on the coast and Raleigh-Durham inland.

"I'm concerned people may be taken off-guard by a change in forecast track," Needham said. "People need to think not only about their elevation but their evacuation route. I'm also concerned for people inland who may think they will not be impacted by this event."
All the growth also means there's a lot more of the pavement, which increases runoff and flooding. "It's a backhand forehand slap with this event with the removal of natural wetlands that protect cities and landscape," Strader said.
Both Strader and Needham urged residents to have a plan in place before the hurricane arrives and pay attention to local authorities. South Carolina has already ordered the evacuation of a million people, and residents in the Outer Banks and elsewhere in North Carolina being told to go inland, ideally out of the river flood zone.
If you live in these areas or anywhere else evacuation orders pop up, follow them even if you don't feel you're in harm's way.