It's the statistical peak of Atlantic hurricane season today, and it appears the message has been received. The tropical Atlantic has spawned three hurricanes, but none is more worrisome than Hurricane Florence.
The National Hurricane Center advisory at 11 a.m. listed Florence as a Category 3 storm, with winds of 115 mph. That's the threshold for major hurricanes. A hurricane hunter aircraft passed through at noon, however, and found Florence had winds of 130 mph, making it a Category 4 storm. Forecasts indicate Florence will continue to undergo rapid intensification, a meteorological term for when a storm see sustained winds increase at least 35 mph over a 24-hour period.
"Further strengthening is anticipated, and Florence is expected to be an extremely dangerous major hurricane through Thursday," the National Hurricane center wrote in its Monday morning update.
The unfortunate forecast is due to a few factors. All weekend, Florence had strong upper level winds that kept it from really being able to wind up. But those winds have since slackened and Florence's structure has become much more stable from Sunday night into Monday.

G/O Media may get a commission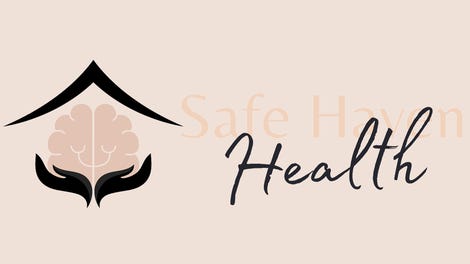 Addiction counseling
Safe Haven Health
The second big factor favoring Florence's rapid intensification is the remarkably warm ocean. The storm is cruising over an area where ocean surface temperatures are up to 30 degrees Celsius (86 degrees Fahrenheit), providing more fuel to turbocharge the hurricane. Those temperatures are about 2 degrees Celsius (3.6 degrees Fahrenheit) above normal for this time of year.
"Now that Florence has these ingredients, and is developing a ring of intense storms around its eye, it will likely continue to strengthen to a major hurricane, likely a Category 4 storm soon," Brian Tang, an atmospheric scientist at the University of Albany, told Earther shortly before the Category 3 and Category 4 updates came in.
Tang pointed to Harvey, Irma, and Maria last year as examples of other rapidly intensifying hurricanes in the Atlantic. But Florence still stands out in how much it's expected to intensify. University of Oklahoma meteorology PhD student Sam Lillo tweeted that Sunday's Florence forecast from the National Hurricane Center called for it to be the most rapidly intensifying Atlantic storm in the past 20 years. It's a shockingly high-confidence forecast, but one that's based on all available lines of evidence.
"Given that these models have been unanimous, cycle after cycle, in predicting Florence undergoing rapid intensification, it has given forecasters at the NHC confidence to also forecast rapid intensification," Tang said.
Research published earlier this year indicates the magnitude of rapidly intensifying Atlantic storms is on the rise. Using satellite data from 1986-2015, the researchers found that rapidly intensifying storms saw wind speeds increase 4.4 mph per decade in the eastern and central Atlantic (there was no trend in the Caribbean and Gulf of Mexico). The researchers attribute this to the positive phase of the Atlantic Multidecadal Oscillation (AMO), which is marked by warm waters in the Atlantic. But they also don't rule out a climate change, which has warmed oceans the world over.
Whatever the role the AMO and climate change play in influencing Florence, the impacts of the storm will likely be acute and potentially deadly. The storm is expected to smash into the East Coast by late Thursday delivering powerful surge, winds, and torrential rains. If you live anywhere between Georgia and New Jersey, pay very close attention to the forecast in the coming days.