The Reverend Ichabod Wiswall (1637-1700) is a historical footnote. When he's remembered, it's for giving the first funeral sermon in America, in Duxbury, Massachusetts. So why is there a Lovecraftian cephalopod on his gravestone?
Wiswall was responsible, with the Reverend Increase Mather, for persuading Queen Mary to create the 1692 charter which united the colonies of Plymouth and Massachusetts Bay into the Province of Massachusetts Bay, which became the Commonwealth of Massachusetts. Wiswall served the town of Duxbury as a minister for 24 years and is buried in Duxbury in the Myles Standish Burial Ground, supposedly the oldest continually maintained cemetery in the United States.
The winged skull atop the gravestone is not unusual for pre-1750 gravestones, which had a range of meaning-laden symbols on them, from arrows (symbolic of martyrdom) to scallops (symbolic of resurrection). But the cephalopod, which might be anything from a cuttlefish to a squid, is seemingly unique-a search of the literature turned up no record of a pre-1750 gravestone with any version of a cephalopod on it.
It's fitting that Wiswall's gravestone has a touch of weirdness. According to the record books of Plymouth Colony, there were two Ichabod Wiswalls alive in 1667, the second Ichabod marrying Remember Wiswall that year-but the second Ichabod Wiswall disappears from the historical record after that, an oddity for the record-obsessed Puritans. The Myles Standish Burial Ground was abandoned in 1789 under mysterious circumstances-1789 of course being the year of George Washington's first inauguration as well as the year that the French Revolution began-and was "reclaimed" only in 1887. Standish himself, the military advisor to the Plymouth Colony and a man of particular brutality, seems to have rested unquietly in the Burial Ground: the initial location of his burial site was unknown, and it took three separate exhumations to conclusively discover where he lay. The center of the Burial Ground was occupied by two pyramids, although pyramids as grave markers only became common in the 19th century.
G/O Media may get a commission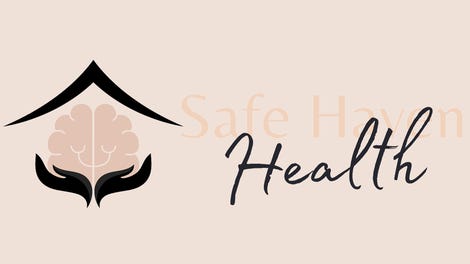 Addiction counseling
Safe Haven Health
Nor is Duxbury free of its own oddities. Duxbury does not feature in any of Lovecraft's fiction; "Arkham" is based on Salem, "Innsmouth" is based on a combination of Ipswich and Gloucester, and "Dunwich" is based on Athol. But Duxbury was no stranger to sea serpents, even in Wiswall's day. The English writer John Josselyn's An Account of Two Voyages to New-England (1674) described the 1639 sighting of a sea serpent off Cape Anne, north of Duxbury, which sparked a rash of sea-serpent sightings along the Massachusetts coast, including Duxbury. And in 1857 Henry Thoreau wrote in his journal that Daniel Webster had seen a sea-serpent off the coast of Duxbury.
So it makes a kind of sense for a Lovecraftian cephalopod to appear on the Reverend Wiswall's gravestone. The only question remaining is, is Wiswall dead in his grave, or does he merely wait there, dreaming?