People sure worry a lot about porn. Are we watching too much? Is it creating sex-addicts? What would a Game of Thrones porn parody even look like? But for all the hand-wringing and proselytizing and pontificating that goes on, the fact remains that there is VERY little scientific research on porn and its effects.
G/O Media may get a commission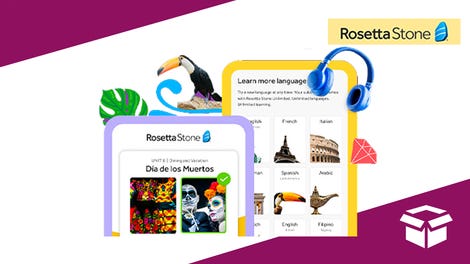 Extra 20% off
Rosetta Stone Lifetime Subscription - All Languages
Why is that?
In a fantastic piece over at The Independent, Robin Bisson homes in on a weird truth about porn and its socio-psychological effects. "For a subject of such acute public concern," he writes, "the dearth of evidence is startling":
Across the UK's top universities there are only a handful of psychologists, neuroscientists and public health researchers for whom pornography has featured tangentially in their studies. Many of those writing grant proposals are told that unless an effective intervention can be found the money won't come. With the field still at a descriptive phase, interventions aren't just round the corner.

This is not to say that evidence and expertise should be all that matters. Studies don't happen overnight, and it is important to weigh up differing values in deciding what is acceptable for young people to access. But nor should the fact that the science only plays one part in the debate excuse unsubstantiated claims being stated as fact. When Melanie Phillips writes "people have claimed there is no evidence that pornographic images have any effect on behaviour… common-sense would suggest, however, that at least some measure of cause and effect is involved" she misses the point that common sense can only be a starting point from which the evidence can prove you right or wrong.

People have made equally reasonable hypotheses that the availability of online porn may help explain falling rates of violent sex crimes. We don't have to wait for the science before making decisions about what young people can access. Surely we should wait for the science to prove hypotheses about what impact that access has.
Notedly, a lack of research has been observed time and time again for things that are arguably more directly relevant to people's sex-lives and sexuality (like anal sex, or the female anatomy) than content that they access by themselves, through a computer screen – so we suppose it isn't that surprising that something like porn would go under-studied. Still, it's important to keep that in mind whenever you find yourself reading something about porn addiction, or the effect that explicit imagery has on "young minds." For most arguments about porn – whether for, against, or somewhere in between – the discussion is usually based more in conjecture than facts.
You can read the rest of Bisson's piece at The Independent.