You might think that a museum adding 2000 new exhibits would need to build a whole new wing. But the latest additions to London's Grant Museum of Zoology all fit into a space the size of a large wardrobe: they're vintage glass microscope slides, bearing specimens taken from everything from fleas to whales.
The museum's new Micrarium gallery was converted from an office, creating a space just big enough to hold one or two visitors at a time. The slides line the brilliantly backlit walls, showcasing their endless delicate forms and jewel-like colours, which usually come from the stains used in their preparation. The effect is individually fascinating and collectively dazzling - like being inside a Gustav Klimt painting.
Specimens range from entire insects and early-stage animal embryos to sections from much larger animals, such as giraffes. Some of the slides are themselves miniature works of art, decorated with graphic designs in Victorian-library colours. Others bear cautionary labels: "LOW POWER ONLY" is the warning to microscopists on several of the more built-up specimens. There's no explanation provided beyond the original handwritten labels, written in a mixture of Latin and English, so a non-specialist can only guess at what they contain. But the overall point - that the most numerous of the Earth's biota are tiny and manifold - is well made.
The 68,000 other specimens in the Grant's display of skeletons, preserved specimens and taxidermy include such celebrated exotica as a quagga's skeleton, a jar of moles, a collection of bisected heads and exquisite handmade glass models of sea creatures. Previously housed in famously overstuffed quarters in the biology department of University College London, its parent institution, the Grant moved to more spacious - but still jam-packed - digs nearby last year.
G/O Media may get a commission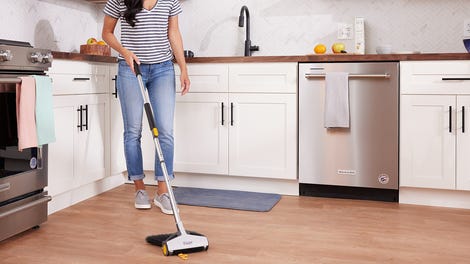 BOGO 50% Off
Flippr - BOGO 50% Off
Images by David Stock
---
New Scientist reports, explores and interprets the results of human endeavour set in the context of society and culture, providing comprehensive coverage of science and technology news.