Ever been to Bjørndalen? No, of course you haven't: This tiny town, located in a remote area of Svalbard, the Arctic archipelago controlled by Norway, has more polar bears than humans. Curiously, it's also home to some of the country's fastest internet speeds.
Broadband companies see Svalbard as a testing ground for new infrastructure—a kind of case study for Norway at large. The island's internet is 10 to 20 times faster than the rest of Norway according to The Wall Street Journal, which tells the wonderful story of Mr. Svein Nordahl, a resident of Bjørndalen and a big-time tech fan.
Nordahl, who lives in a 750-square foot cabin, went on a one-man campaign to bring fiber optic broadband and a 4G mobile network to his tiny town when he heard a broadband company called Telenor was installing the technology in Svalbard's more populated areas:
When he got wind of plans by Telenor to bring fiber-optic broadband to every household in Longyearbyen, Svalbard's main hub of 2,000 people located 5 miles to the southwest, he began hatching a moonshot plan to get in on the action.
After collecting 42 signatures, the broadband company agreed to let Nordahl "drag the cables to the village himself." Working with his fellow villagers, they actually dug the trenches for the cables and installed the lines on their own.
Now, according to the WSJ, his tiny town is a decade ahead of the rest of Norway when it comes to internet. I guess the frontier mentality endures, even when it comes to the internet. [Wall Street Journal]
G/O Media may get a commission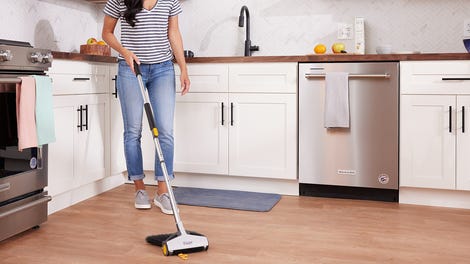 BOGO 50% Off
Flippr - BOGO 50% Off
Image: AP Photo/John McConnico.