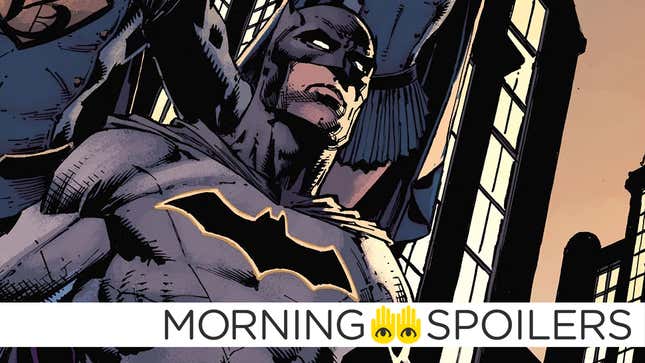 The Walking Dead adds an intriguing character from the comics. Iron Fist might have cast a Daredevil comic sidekick. Taika Waititi could be planning more work with Marvel. Plus, what's to come on Fear the Walking Dead, and a quick look at some returning American Horror Story stars. To me, my Spoilers!



The Batman
Geeks World Wide reports Oscar Issac has met with Warner Bros. for a potential, currently undisclosed role in Matt Reeves' The Batman.
G/O Media may get a commission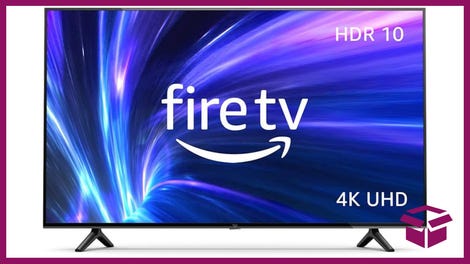 42% Off
Amazon Fire TV 50" 4K Smart TV
---
Supergirl: The Movie
Geeks World Wide also claims DC is now eyeing I Think We're Alone Now and The Handmaid's Tale director Reed Morano for the new Supergirl movie.
---
Marvel
The Hollywood Reporter reports a source has informed the outlet that Thor: Ragnarok director Taika Waititi "recently had a meeting with Marvel, but it is unclear what project was discussed - and with good reason."
---
Pet Sematary
Bloody-Disgusting reports Alyssa Brooke Levine has been cast in the role of Zelda.
---
Joker
Film Music Reporter says composer Hildur Gudnadottir (Sicario: Day of the Soldado, Mary Magdalene, Strong Island, A Hijacking) will score the Joker's solo film.
---
Untitled Mythical Creatures Movie
Deadline reports Chris Miller has signed on to direct a new animated movie with Reel FX Animation Studios set "to take place in the real world as well as a world of mythical creatures where human wishes are heard and dealt with. "
---
Charlie's Angels
Kristen Stewart spoke to Entertainment Tonight about the upcoming reboot's new approach to the Charlie's Angels franchise.
We are not trying to do an impression of the last one. The re-imagining is so grounded and well intentioned and really shows the way women can work together now. It tries to be warm and funny, but it lacks a kitch element that we have seen before that works so well.
---
It: Chapter Two
An Instagram story reveals Jessica Chastain as wrapped filming on It: Chapter Two.
---
Detective Pikachu
Coming Soon has the official logo and full title, which has attached "Pokémon" in the off chance you were unsure what a Pikachu was.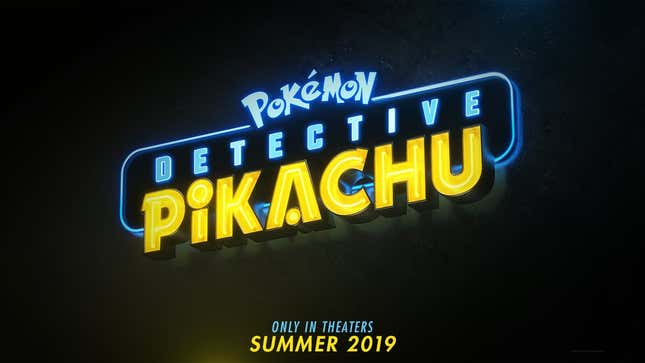 In related news, IGN asked director Rob Letterman at the 2018 Pokémon World Championships why the first live-action film for the franchise doesn't star the anime series' perpetual hero, Ash Ketchum.
The Pokémon Company, they've already made many, many movies of Ash, and they came to Legendary with this idea of using a new character. So when I came on board, I was pitched this character of Detective Pikachu, and I fell in love with the story behind it. It's a really great story. It was something with a lot of heart, and it was just very unique. And because there's already been so much work done with Ash, for the first live-action movie I thought it was a really good idea to try something new with a new character but bake it into the universe of Pokémon. So it still follows all the rules, and we get to see a lot of our favorite things.
---
Johnny English Strikes Again
Rowan Atkinson bends over backward for the new Johnny English Strikes Again poster, courtesy of Coming Soon.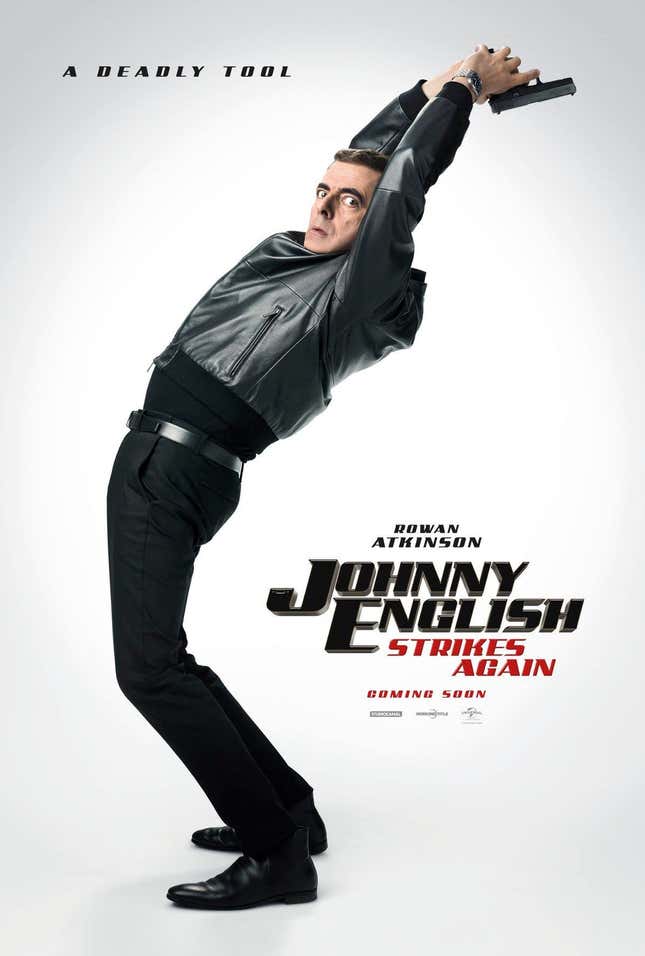 ---
The Predator
The latest featurette teases "another level of menace and terror" from the series' tribal hunting aliens.
---
The Nun
A new featurette on The Nun discusses its ties to the Conjuring franchise.
---
I Think We're Alone Now
Speaking of Reed Morano earlier, a second trailer has been released for her post-apocalyptic film starring Peter Dinklage and Elle Fanning.
---
Await Further Instructions
We also have a trailer for a new sci-fi horror-thriller about a family who gets into an argument on Christmas Eve, only to wake up the next day to find the entire house has been wrapped in a dark material, while a broadcast warns, "Stay Indoors and Await Further Instructions."
---
The Flash
Contortionist Troy James has been cast as the triple-jointed supervillain, Rag Doll. [TV Insider]
---
Supergirl
Deadline reports Anthony Konechny will recur in season four as Agent Jensen, "a DEO agent recruited by Alex who struggles to find his footing at the DEO." His character will debut in the season four premiere airing Sunday, October 14th.
---
The Walking Dead
Cassady McClincy has been cast as Lydia, a character who, in the comics, has a Romeo and Juliette-esque romance with Carl during a clash between Rick's clan and a new faction of zombie-skin-wearing survivors called the Whisperers. Given that Carl's dead in the show, that's likely not going to be the case in the upcoming season. [THR]
---
The Good Place
Kirby Howell-Baptiste (Killing Eve) will appear in a recurring guest role throughout season three as Chidi's co-worker, Simone, "a neuroscientist at the [same] Australian university." Chidi will seek out Simone's aid to "figure out if there's something wrong with his brain," according to creator Mike Schur. [Entertainment Weekly]
---
Avenue 5
Suzy Nakamura has joined the cast of Armando Iannucci's outer space comedy as Iris Kimura, "right-hand to the billionaire owner of the company behind the Avenue 5." [Deadline]
---
Iron Fist
Comic book creator Charles Soule openly speculated James Chen has been cast as his character, Blindspot, on Twitter.
---
American Horror Story: Apocalypse
Entertainment Weekly reports Taissa Farmiga will reprise both her roles from Murder House and Coven in season eight.
Meanwhile, Ryan Murphy has given us our first official looks at Dylan McDermott and Connie Britton's return in a new post on Instagram.


---
Farscape
Speaking with Den of Geek, Brian Henson revealed he hasn't quite cracked how to do a Farscape revival, but he's keeping on trying:
I've been trying really hard with Farscape. And I'm going to keep trying. It's just not quite right still. It's one of those instances where it's us, the creators, who need to keep working on it. And feeling no: that didn't work that time. No, it's still not quite working. It's really down to us.
---
Shadowhunters
The final two episodes of Shadowhunters are titled, "Alliance" and "All Good Things," respectively.
---
Killjoys
Spoiler TV has images from episode 4.08, "It Takes a Pillage." More at the link.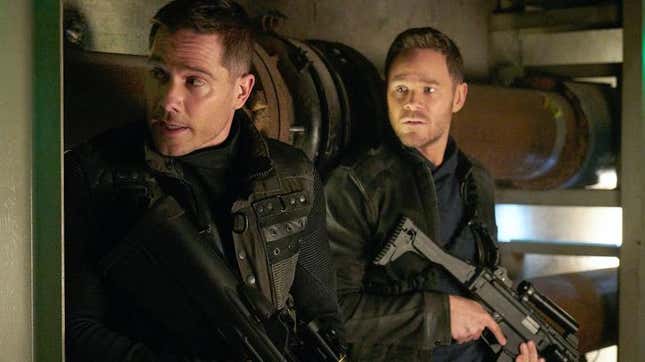 An awkward Jaqobis homecoming takes a deadly turn as Dutch and Zeph risk everything for science.
---
Wynonna Earp
An errand for Nedley goes terribly wrong in the trailer for next week's episode, "I Fall to Pieces."
---
Fear the Walking Dead
Finally, Morgan heads west in a clip from next week's episode, "Weak."
---
Banner art by Jim Cooke.