Microsoft has finally released the official system requirements for its much anticipated (by some, anyway) next version of Windows, Vista. Surprisingly, the requirements aren't as steep as was previously rumored. Firstly, it's important to note that Microsoft announced two distinct levels of Vista support, Vista-Capable PCs and Premium-Ready PCs. The two levels differ in their support of the more advanced graphics features of Vista, namely the Aero interface. Additionally, Microsoft has launched a Web site designed to help people get ready for the transition to Vista.
What are they? Find out, along with a small retrospective, after the jump.
Vista-Capable PCs require at least an 800 MHz processor, 512 MB of RAM, a graphics processor with Direct X 9.0 support and at least a 20 GB hard drive.
Premium-Ready PCs up the specs just a bit, requiring a 1 GHz processor, 1 GB of RAM, a graphics processor that not only is compatible with Direct X 9.0 but has at least 128 MB of memory to power a resolution of no more than 1920x1200 and 256 MB to power more than the aforementioned 1920x1200, and a 40 GB hard drive with at least 15 gigabytes free.
Interesting, no? But how does this compare to previous Windows requirements?
Windows 95 asked that you have a 486, 32-bit processor at any speed, 4 MB of RAM, and 50 MB of hard drive space.
G/O Media may get a commission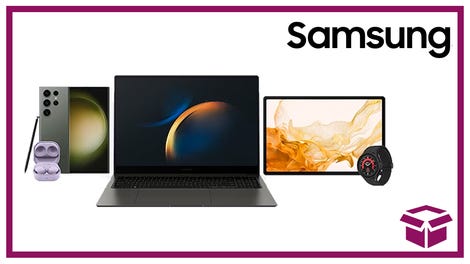 24 hour deals
Discover Samsung - Daily Deal
Windows 98 upped the ante just slightly, requiring a 486DX processor running at at least 66 MHz, 16 MB of RAM, a 195 MB hard drive, a 3.5-inch floppy disk drive and a VGA monitor.
People who were suckered into buying Windows ME had to pony up a 150 MHz Pentium processor, 32 MB of RAM, 320 MB of hard drive space and a CD-ROM or DVD-ROM drive.
The current incarnation of Windows, Windows XP, requires for the Home Edition a 300 MHz processor, 128 MB of RAM, 1.5 GB of hard drive space, a Super VGA monitor and a CD-ROM or DVD drive.
There you have it, the evolution of Windows requirements. So really, what Microsoft is asking for Vista is right in line with the previous jumps from generation to generation.
Windows Vista's recommended settings according to Microsoft, then according to Ars [Ars Technica]
Previous Windows Requirements [Microsoft]