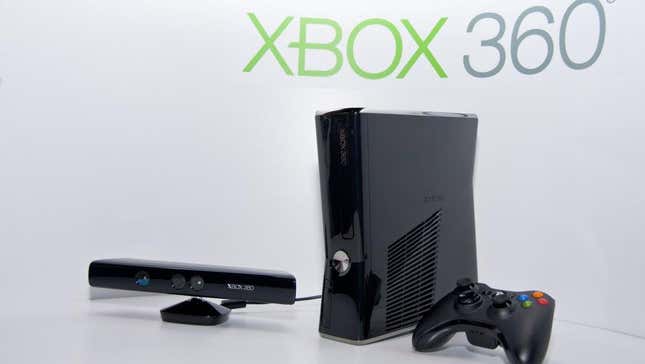 Microsoft is bringing an end to its Xbox 360 Store and Xbox 360 Marketplace starting July 29, 2024, the company announced on Thursday. The closure brings an end to Xbox 360's 18-year run of bringing video games and other content to players everywhere.
Taylor Lorenz Talks "Extremely Online"
After the July cutoff, Microsoft confirmed in a blog post that customers won't be able to buy new games, expansions, videos, or anything else on the console or Marketplace. Gamers concerned that they won't be able to access their existing content won't have to worry, for the foreseeable future at least, as they will still have access to existing content in their library. Similarly, the TV and Movie apps will be removed from the Xbox 360 but users will still be able to access their downloaded movies and shows on the Movies Anywhere app or site.
Microsoft declined to provide further information about the change in an email to Gizmodo and instead referred to its blog post where customers can access general questions.
The shift away from the gaming console and Marketplace will allow Microsoft to focus on its Xbox Series X|S which will become "the best place to play now and in the future," the blog post says. Advancing technology has had an impact on gaming devices, Microsoft said in its blog post. "A lot has changed since the Xbox 360 launch in 2005," the company said, adding that "technology has evolved" and "expectations from players have shifted."
While Microsoft will no longer produce new games for the Xbox 360, the company says customers will still be able to purchase older games that will also be compatible with the new series. Dave McCarthy, corporate vice president of Xbox player services told The Verge,
"You will still be able to purchase hundreds of great backward-compatible Xbox 360 and Original Xbox games and DLC on Xbox One, Xbox Series X|S, and Xbox.com."
Microsoft has listed all of its games that will still be available on its website spanning all the way back to the beginning.