It's increasingly clear that we can't maintain a stable climate without pulling carbon out of the air. But the technologies for doing so are are completely unproven at the scale needed. Which is why Y Combinator, a startup accelerator that's invested in Airbnb, Stripe, Dropbox and other wildly successful companies, is now looking to fund carbon capture companies working on some pretty outlandish ideas.
Those ideas include flooding the desert to create algae oases, accelerating the weathering of rocks, sparking genetically-modified phytoplankton blooms in the ocean, and creating cell-free enzymes. All could pull carbon out of the air. All are also extremely out there—Y Combinator's announcement earlier this week notes that the four research areas "straddle the border between very difficult to science fiction"—and raise a host of ethical and governance issues that can't be ignored. But then neither can the need to start building out humanity's options.
Y Combinator is planning to fund a handful of companies or individual researchers working on carbon capture in the next year, offering a $150,000 investment for a 7 percent stake in the company. Sam Altman, a partner at Y Combinator, told Earther that the funding level is enough to work out early research and development, and Y Combinator would help any groups that show signs of progress to raise more money.
"We've been funding clean energy startups for years now and that remains our Plan A for the best way to address climate change but we've also been willing to consider more out of the box solutions," he said.
But the reality is that these solutions are increasingly part of Plan A, especially with the world's carbon emissions continuing to grow each year. And as a recent National Academy of Sciences report made clear, carbon capture will have to part of any solution given that there are some emissions from things like air travel or agriculture we'll likely never be able to completely eliminate.
G/O Media may get a commission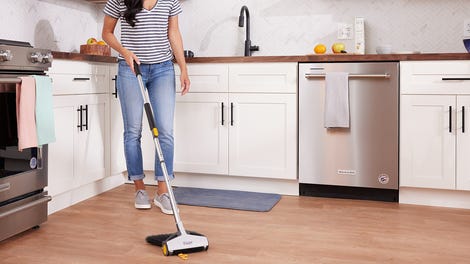 BOGO 50% Off
Flippr - BOGO 50% Off
"In some cases it will be impossible to reduce fossil fuel use to zero," Janos Pasztor, the executive director of the Carnegie Climate Geoengineering Governance Initiative, told Earther. "Those areas can be offset by these kind of carbon removal technology."
Research into these topics is in the very early stages, but it's already clear that they would have serious impacts outside of reducing carbon dioxide in the atmosphere. Take the idea of pumping the desert full of water and then using algae ponds to sequester carbon. Y Combinator's request for proposals notes that sequestering about 41 gigatons of carbon a year (slightly more than the world currently emits annually) would require flooding half the Sahara desert. It would also require pumping water over vast distances to fill a 9 trillion cubic meter-reservoir, something that would have impacts on local hydrology as well as climate patterns downwind. There are potential ecological impacts, and very real odds that people would have to be displaced.

"There is no free lunch out there," Pasztor said. "All these technologies will have impacts, some risks, and some benefits."
And because they'll likely require land area that cross borders if they're ever scaled up, they'll also require good governance. The idea of sparking phytoplankton blooms is slightly more established and there was even a rogue attempt at it (minus the genetic modification part). But it raises even more regulatory issues given that implementing it would required the shared resource of the high seas. And of course, there are potential ecological risks of releasing genetically modified organisms into nature.
The push into these sort of tech fixes that fall under the umbrella of geoengineering by a startup incubator like Y Combinator highlights just how ill-prepared governments are for the types of issues that will arise. Pasztor said that this, along with the revelations from recent reports that carbon removal is essential to combatting climate change, could finally prod governments to take those risks seriously.