Here's a fun tidbit of knowledge about your favorite social networking site, Facebook.com: You can basically be in a relationship with any of your friends without them having to confirm. If you edit your relationship status under About > Family and Relationships on your profile, you can type in the name of any one of your friends and a message appears that tells you "their name won't be added to this post until they approve this tag."
And yet, when I relationship requested Gizmodo technology editor Michael Nuñez—a move completely inappropriate for the workplace, something I hoped would stay between Mike and me—it immediately blasted my entire newsfeed, announcing our (complicated) courtship to all our mutual friends, including our superiors.

G/O Media may get a commission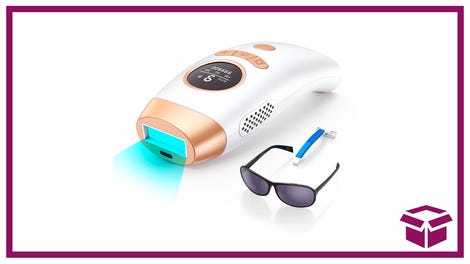 58% Off + Coupon
IPL Hair Removal Device
Facebook's disclaimer is, if anything, misleading. Mike still has to approve the post for it to show up on his profile and blast his newsfeed as well. But his profile was still tagged in the post, plus my posts are public, meaning the whole world can see. We have reached out to Facebook about why this works this way, we'll update the post if we get a response.
I discovered this glitch when hanging out with my friend Brett, who wanted to make his relationship with his girlfriend "Facebook official" after a couple months. Because of the disclaimer that comes up when you relationship request someone, Brett assumed his girlfriend would have to accept before it went to either of their profiles. He told me:

The very second I pressed the button, the relationship was publicly displayed on my profile and was all over my friend's newsfeed. I did it pretty late one night and my girlfriend was already asleep, so the next morning she woke up to a series of frantic, apologetic text messages from me explaining myself and how I assumed she would have been notified first. I thought it would be a cute thing for her to receive the request, and then we could chat about it and see if it's something we're both comfortable with making public.
Is Facebook ruining romantic relationships is a question many a media outlet has asked? The answer, we can now see, is clearly yes. Although it will be there for you, when you finally break-up.