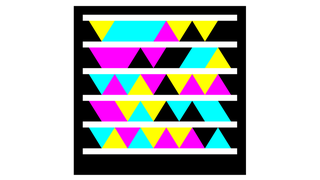 Remember that time you captured that brilliant moment when the wind swept up all the leaves on Essex Street and made a little tornado between speeding taxicabs? Then you posted your masterpiece online in seconds causing a flutter of likes and comments amongst your friends and followers? But what if in addition to this blatant self-promotion you could have sent your photo directly to your printer, so that, by the time you got home, a glossy 8x10 of your study in urban life (aka, "Leaf Tornado: Essex Street") was waiting for you? True heaven.
Well, Kodak has made that final scenario possible. With one scan of a Microsoft Tag (seen above), you can import the email address of your Hero All-in-One Inkjet Printer directly to your mobile device. And, then, with Kodak's Email Print Service, all the photos you take-even ones that people send you-can be printed out remotely from your smartphone, tablet, or laptop. Finally, you don't need a desktop to print.
Click here to find out more about the Kodak Hero All-in-One Inkjet printers and their Email Print Service. The world needs you to keep making it a better place with your original photographic masterworks.