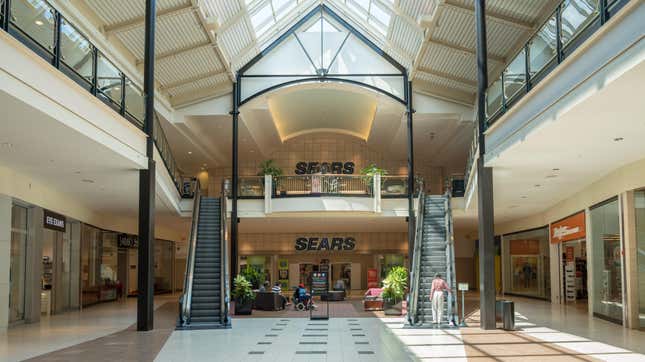 Tanner Cook, a 21-year-old YouTuber, was shot at Dulles Town Center in Virginia on Sunday while attempting to film a prank video, per Cook and family member accounts.

Apple's Vision Pro Seems Powerful, But Who Is It For? | Future Tech
Following the shooting, Cook was in the intensive care unit as of Monday, receiving treatment after the bullet pieced his stomach and liver, according to a report from WUSA9, a local CBS News affiliate station.
Police arrested the suspect, 31-year-old Alan Colie, in the immediate aftermath of the shooting. Colie faces charges of aggravated malicious wounding, use of a firearm in the commission of a felony, and discharging a firearm within a building, per WUSA9.
Sheriff Mike Chapman told the news outlet that the shooting occurred during a fight in the mall food court between Cook and Colie. Cook reportedly approached Colie while a friend recorded video. It was supposed to be a light-hearted joke, by Cook's account, but "this guy didn't take it very well," the injured content creator told WUSA9 from his hospital bed. "I was playing a prank and a simple practical joke," Cook said.
"They were making a video at the mall and trying to have fun with people and this guy wasn't having fun," added Cook's father, Jeramy Cook, to WUSA9. "There was a phone that was around him and they were interviewing or talking to him, and he didn't like it and he pulled out his gun and shot my son."
After the shooting, Dulles Town Center was closed for the remainder of the weekend. The mall re-opened on Monday.
Cook is one of the creators behind YouTube account, Classified Goons, which has more than 39,600 subscribers. In his prank videos he does things like impersonate an employee at a Target where he doesn't actually work, and pretend to throw up inside ride share vehicles while recording peoples' reactions to the hijinks. Many of his videos feature people visibly upset by the fact that they're being filmed. Most of the posted videos have tens of thousands of views. The most popular has over 430,000.
Once he's recovered, the YouTuber told WUSA9 that he intends to continue making videos.