For the past year, if you wanted a cheap-but-good smartphone, the internet would point you firmly in the direction of OnePlus and its too-good-to-be-true One smartphone. Now, it has some competition: the ZenFone 2 from Asus.
What Is It?
An unlocked 5.5-inch Android handset, which you can easily buy off-contract and use on any GSM network. (Think T-Mobile and AT&T, not Verizon or Sprint.) There are two versions: $200 gets you a 1.8GHz Intel processor and 2GB of RAM, while $300 sees that upgraded to 2.3GHz and 4GB of RAM. Either way, you're looking at jaw-droopingly good specs for something that costs half of the average flagship phone.
In other words, it's a lot like the OnePlus One.
G/O Media may get a commission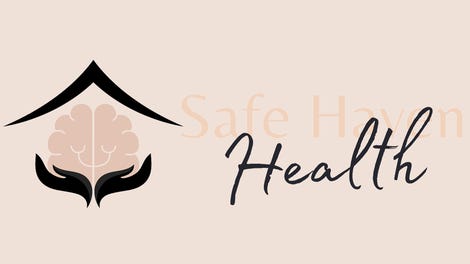 Addiction counseling
Safe Haven Health
Who's It For?
People who don't want to be tied to a two-year contract. Klutzes who break phones halfway through contracts and need a replacement (hi, friends!). Anyone who looks at the attention-grabbing features of the flagship Android handsets and just goes ¯\_(ツ)_/¯.
The Zenfone has one other party trick: thanks to the dual SIM card slots (and the fact that it's an unlocked phone you can use on any GSM carrier), it also makes a good travel companion: you can pick up a local SIM at your destination to use for data, but keep your American card in the second slot, and still pick up cell calls on your regular number.
Design
If the Zenfone's internals are standard-issue Android, then so is the design: Gorilla Glass front, three (non-illuminated) buttons down below, and a curved plastic back hiding the dual SIM and microSD slots. Check, check and check.
But the Zenfone looks way classier than other phones its size—OnePlus One included. Apple and HTC would have you believe that a phone has to be handcrafted from aluminum by a British knight to be any good; the Zenfone's understated, solid design makes a mockery of that. It's a pleasant thing to hold that doesn't feel like it will break when you inevitably drop it, and the plastic does a decent job of looking like brushed aluminum from a distance.
It's not all roses and sunshine, though: the 5.5-inch phone is a little unwieldy. You know what makes that worse? Sticking the power button squarely in the middle, along the top. Sure, it probably pleases some designer's aesthetic sensibilities (Clean lines! Symmetry!), but it sucks to use. Putting the button there means you'll have to shift your grip every time you turn the phone on, or just suck it up and always use two hands. Frequently reply to texts while holding a coffee? Better get good at typing with your nose!
One cool optional addition is the $40 Asus ZenFone flip cover. It replaces the standard back cover with one that wraps all the way around the phone like a mini notebook, with a little window built into the front. When the case is closed, the screen behind that window has a couple of simple pages you can flip through, like time, notifications, weather, or a tragically awful camera viewfinder. It's pretty cool.
Using It
The higher-end $300 version of the Zenfone has a 64-bit Intel Atom processor running at 2.3GHz, and 4GB of RAM. Does that mean it has a powerful PC-grade processor inside? Nah. In practice, it's no better than the Qualcomm Snapdragons you'll find inside most other Android phones.
But, importantly, it's also not worse. The Atom processor in here powers through graphically intense games and 4K video streaming like a champ. It might not score quite as high as Qualcomm's latest on the benchmarks, but where it actually matters, you're not going to notice. Side-by-side with the OnePlus One and its Snapdragon 801, I challenge you to tell the difference: they both scream along just fine.
Ready for the catch? Asus has stuffed it to the gills with a ridiculous, insane, jaw-dropping amount of software bloat.
I know, it's a little passe to complain about pre-installed software and Android skins. But trust me, things are bad:
Not shown: three further screens of bloatware-app shame
How bad? Well, on first boot, the Zenfone had 67 installed apps. If I spread them all out on homescreens (a thing you should not do if you value your soul or spare time), there's four entire screens of pre-installed software on this pocket computer. Including apps that spam you with prompts to speed up your phone!
Okay, a few of the apps are admittedly useful, like Google's suite of services; others, like the Asus™ Share Link and Asus™ Party Link and Asus™ PC Link, to be expected but still annoying; the handful of random third-party apps (hi, Omlet Chat) are just weird.
Things don't stop at gratuitous apps, either. The Zen UI badly duct-taped onto Android Lollipop is flat-out ugly. It's Google's Material Design, but with none of the taste or the minimalism, just the garish colors. You can get rid of the worst part of Zen by installing your own app launcher, which basically replaces the home screen, but you're always going to be stuck with the awful notifications and Settings.
Once you get past the software (alcohol helps), you might notice that Asus has hit almost all the key elements of a good phone head-on. The screen is 1080p, which in practice means a resolution good enough that you're never going to see a single damn pixel. Where it counts, the screen is great, if not mind-blowing: colors are bright where the OnePlus is washed out. The only real let-down is the brightness — it's a little dimmer than the average, which makes using the phone under direct sunlight occasionally frustrating.
The battery's also surprisingly good. You'll get a full day of use, if you abuse your phone with Bluetooth music streaming and turn-by-turn navigation; dial things back a little, and you can eke out two days of it buzzing your pocket.
On the $300 version, you get fast-charging technology that brings it up to 100% in an hour and half, but only using an Asus-provided charger. That's good and bad: fast charging is a boon, but I guarantee you'll end up charging your phone off a laptop or scrounged wall charger from time to time, and when you do, the 4+ hours it'll take to charge will drive you slowly crazy.
The only major hardware disappointment is the camera. On paper, the 13MP sensor with a dual-tone flash should be fine, but some combination of poor optics and bad image processing makes the end result pretty dire. The actual process of taking photos is fine—the Asus camera interface is actually pretty good, and autofocus is fairly quick and accurate—but every image I've taken has been utterly destroyed by noise.
I mean, take a look at these two images:
Sample image and 100% crop, taken at f/2.0, ISO 50
I thought I took a gorgeous landscape pic (score one for early-morning climbing), but if you expand the photo, or god forbid look at the 100% crop, the noise will make you weep.
Lowering the ISO or changing lighting conditions doesn't help, so I'm assuming it's something to do with the software image processing. Either way, it doesn't matter—the camera is fine for Snapchatting your dinner, but not much else.
Like
A phone that does all the phone things well. There's nothing in the way of added extras like fingerprint sensors, waterproofing or curved screens; but at the core business of just being a smartphone, the Zenfone is pretty damn good.
I like the flip cover more than I was expecting. It provides a good way to check your phone when you're around other people, while still showing that you're just looking at the time, not completely ignoring the people around you in favor of Snapchat.
No Like
The power button is awkwardly placed, and will constantly remind you that five years ago, people would've considered the Zenfone 2 to be a tablet.
The camera is fine for basic Snapchat duty, but image quality doesn't hold a flame to any flagship handsets. A phone for amateur photographers this is not.
The plastic window on the flip case gets really grimy real fast, since it lacks the oleophobic coating found on the glass of the screen itself. Not a huge deal, but keep a cleaning cloth handy.
Should You Buy It?
Probably not. Smaller flaws aside, the Zenfone is a real achievement. A $300 phone—heck, $200 if you don't play hardcore mobile games—has no right to be this good. if I were buying an Android phone off-contract, I'd much rather have it and $300 in change, than a Galaxy S6.
But the Zenfone 2 doesn't exist in a vacuum, and OnePlus has already pulled off the same trick of incredible value. The Zenfone is an all-round better device than the OnePlus (just!), but in about two weeks, that's not going to matter so much: the next iteration, the OnePlus Two, is due out at the end of July.
Given that the Two will almost certainly be another mid-priced Android handset with top-end specs, it's probably worth waiting to see what comes out, at the very least. The Zenfone 2 is a fantastic phone for the money, but OnePlus redefined how much phone you could expect for $300 with the One; I'm willing to be that the Two will do everything the Zenfone 2 does, but with a slightly better camera, and a refreshingly non-bloated version of Android.
Asus Zenfone 2 Specs
Network: Unlocked, GSM (T-Mobile and AT&T in the U.S.)
OS: Android 5.0 with Zen UI
CPU: 1.8Ghz/2.3GHz Intel Atom ($200/$300 respectively)
Screen: 5.5-inch 1920 x 1080 IPS display (403 PPI)
RAM: 2/4GB ($200/$300)
Storage: 64GB, microSD slot expansion up to 64GB
Camera: 13MP rear / 5MP front
Battery: 3000 mAh Li-Po
Dimensions: 6.00 x 3.04 x 0.43 in
Weight: 6.00 ounces
Price: $200 (1.8GHz/2GB RAM) or $300 (2.3GHz/4GB RAM)
---
Contact the author at chris@gizmodo.com.