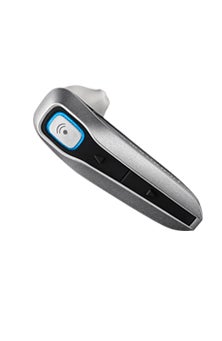 We're suckers for a good bluetooth headset after that one time when we dropped our phone in the car on the highway and got it lodged under our brakes, causing us to slam into and kill a school bus worth of kids. Good news though, they were all a**holes.
All five headsets after the jump.

The Discovery 655 is their top of the line headset at $149.95. It has DSP, weighs 9 grams, and gets 10 hours of talk time. One of the main problems with headsets is remembering it to charge it along with your phone, but with 10 hours of talk time, the headset's quite forgiving after a drunken night of not charging.
The Discovery 640E improves on the old 640 and gets 15 hours of talk time with its AAA pocket charger.
The thriftier Explorer 330, 340 and 350 all get 8 hours of talk time, have a on-headset controls and go over your ear with a hook, instead of in it like their big brothers. Other features like last-number redial, voice activate dialing, and volume control probably depend on how well these work with your particular cellphone, but good to have nonetheless.– Jason Chen
Product Page [Plantronics]
Press Release [Yahoo News]