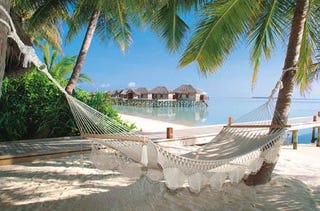 I like to think we have a sort of prestigious weekend club around here. We're casual, tend to lean toward lighter posts and don't require pants. I appreciate our weekend readers (a number that has grown to my delight) because most of you aren't sneaking off to read us because you're bored during the work hours, but giving us the precious free time that you could be (better?) spending with family, housework or Internet porn.
That's why I assembled this little weekend year end review. I put together some of my favorite "remember the time" posts along with a few touches of backstory. But you've just got to hit that jump to read more.



My Favorite Weekend Gadget

Brando MP4 Watch - Video Killed the MP3 Star
Even though I write about gadgets all the time and use little restraint in my purchases, for some reason I still haven't bought this $98 watch. And I'm remedying that...probably after my holiday credit card statement is paid off in 2 weeks.