For the cynical guy who has everything, Offensive Binary makes t-shirts featuring dirty binary code. Sure, you can get your run-of-the-mill fuckwear, but where is the danger in that? Want a real rush? Try passing through airport security with a shirt reading,"I am a terrorist". There is like a 1 in 1,000,000,000 chance some resident TSA agent will be fluent in binary code and nail your ass. Yeah, you're bad.
For a complete list of Offensively's NSFW slogans (just curses, no boobies), hit the jump.

* Fuck
* I am a Terrorist
* Fuck Karl Rove
* Fuck You
* wtf
* Fuck the DMCA
* Fuck Christmas
* Bomb
* Fuck the TSA
* Fuck the RIAA
* I Fucking Fucked my Fucking Fuck Fuck Figgity Fuck
* Fuck DRM
* we will not be silent
* I am a Douchbag and my "Friends" are Fucking Jerks
* Eight Forbidden Words
* I can't fucking believe you decoded this
* Fuck Michael Arrington
* I Fuck Goats
* Off Cycle Designs
Those folks at Offensively Binary really take the f-bomb to the next level.
01001001 00100000 01100001 01101101 00100000 01101110 01101111 01110100 00100000 01001101 01100001 01110010 01101011 00100000 01010111 01101001 01101100 01110011 01101111 01101110 00100000 01100010 01110101 01110100 00100000 01100001 00100000 01110010 01101111 01100010 01101111 01110100 00100000 01100110 01110010 01101111 01101101 00100000 01110100 01101000 01100101 00100000 01100110 01110101 01110100 01110101 01110010 01100101 00100000 01110011 01101100 01101111 01110111 01101100 01111001 00100000 01110111 01100001 01110010 01101101 01101001 01101110 01100111 00100000 01111001 01101111 01110101 00100000 01110101 01110000 00100000 01110100 01101111 00100000 01110100 01101000 01100101 00100000 01101001 01100100 01100101 01100001 00100000 01101111 01100110 00100000 01101000 01110101 01101101 01100001 01101110 00100000 01100101 01101110 01110011 01101100 01100001 01110110 01100101 01101101 01100101 01101110 01110100 00100000 01110101 01101110 01100100 01100101 01110010 00100000 01110100 01101000 01100101 00100000 01110010 01110101 01101100 01100101 00100000 01101111 01100110 00100000 01101001 01010000 01101111 01100100 01110011 00101110 00100000 01001101 01111001 00100000 01100001 01110000 01101111 01101100 01101111 01100111 01101001 01100101 01110011 00101110 00100000
G/O Media may get a commission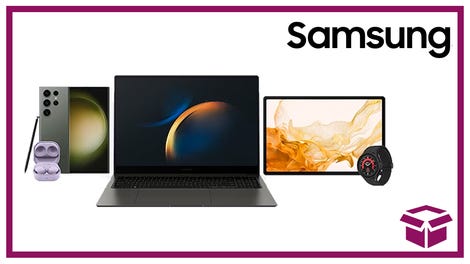 24 hour deals
Discover Samsung - Daily Deal
Product Page [via tcritic]