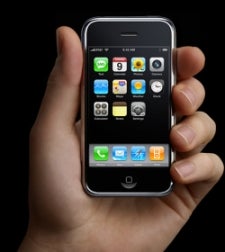 Did you know that the iPhone doesn't have a mechanical keyboard? While you might have known it in your head, maybe you didn't know it in your heart. Today, the Times takes to heart what it really means to not have a proper keyboard and goes through a bit of protracted "What does it all mean?" handwringing as a result. Over 1200 words of it, actually.
All that verbiage can be boiled down to two sticking points: the lack of tactile feedback and the fact that people will have to re-learn (in at least a limited sense) their phone's method of input.
Point one is valid. Even Mossy has his doubts about the touchscreen conquering the keyboard. Haptic feedback would go a long way in addressing those concerns—look at the love for RAZR2's haptic-feedback touchscreen.