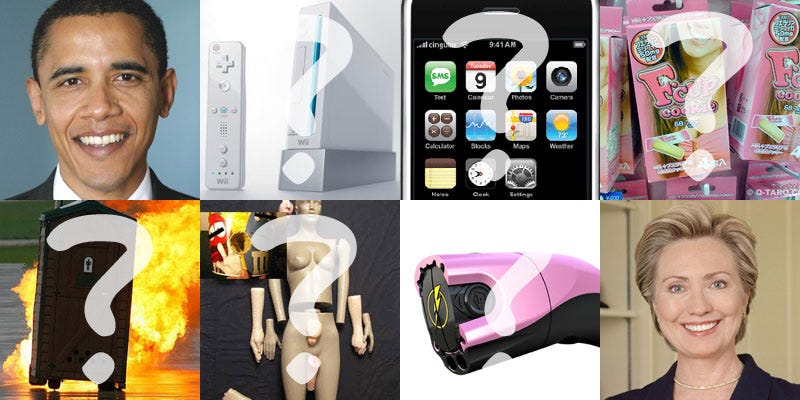 Click to viewThe Super Tuesday primaries are tomorrow. If you're voting in a Democratic contest, the choice is down to Hillary Clinton or Barack Obama. If you still haven't decided who will get your vote, fear not, because we've broken down the candidates on the issues that matter most to us: their tech policies. If that's too serious for you, how about this? If each candidate were a gadget, which would they be and why? Tell us how close we got to being right.
Hillary Clinton
The 100-Word Version:

Clinton is progressive in several tech areas, including her support for net neutrality, plans for a Strategic Energy Fund to develop alternative resources, and providing tax credits for research and development. Unique to Clinton's manifesto is her desire to bring more women and minorities into math and science professions, where the groups are sorely underrepresented. However, she loses points with us for skirting issues of the Digital Millennium Copyright Act, reserving opinion on a consumer's right to legally create backup copies of their media pending further review, and accepting the Bush administration's support of requiring ISPs and search engines to record the surfing habits of their users.
Bonus Bits: Clinton recently said that if elected, she would take the "radical step" of hiring bloggers for government agencies to write about what goes on in meetings. She didn't say how these government employees working under the eye of the president would remain watchdogs of the agencies.