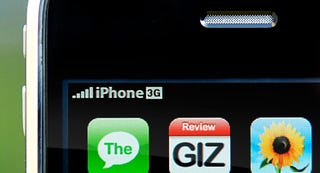 There are simple reasons why the new iPhone 3G is better than the last.
Apple has eliminated so many annoying little hang-ups that you might run into when using the old one. The GPS pinpoints to meters instead of blocks. The 3G connection slashes web loading times by minutes to seconds. The more rounded case feels great in the hand. And most importantly the new software polishes the OS and opens the phone up to nearly unlimited capabilities through the countless programs that are already being written by the brilliant legions of faithful developers. It's kind of cool.
Click to viewIf you want to cut to the chase, the software is what we're most excited about-so much that we ran the first half of this review earlier extolling the iPhone 2.0 virtues in detail, including the fact that it's a free upgrade for the people who snapped up the first iPhone, perhaps before it was ready.